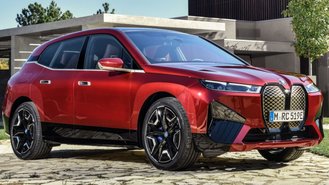 BMW is playing catchup on the all-electric front. Numerous automakers already have long-range electric vehicles on sale and BMW is just joining the party with the iX. It may be BMW's latest take on a usable EV, but the all-electric SUV boasts some impressive figures and has garnered a lot of attention. According to BMW's website, the German automaker has sold out of its allocation of iX SUVs that are going to be delivered by June 2022. If you didn't put your name in the hat, you'll have to wait until Summer 2022 to get your iX.
BMW didn't state how many iX models it was planning to deliver next June, but we're sure the automaker is happy to see all of its reservations be accounted for. Consumers were able to reserve an iX xDrive50 model by putting down a refundable deposit of $1,500. Shoppers that missed out on the June 2022 delivery, still have the opportunity to do the same thing for EVs that will be delivered by Summer 2022. Waiting a few months shouldn't be too much of a hassle for shoppers that have been waiting years for BMW to come out to a rival to Tesla.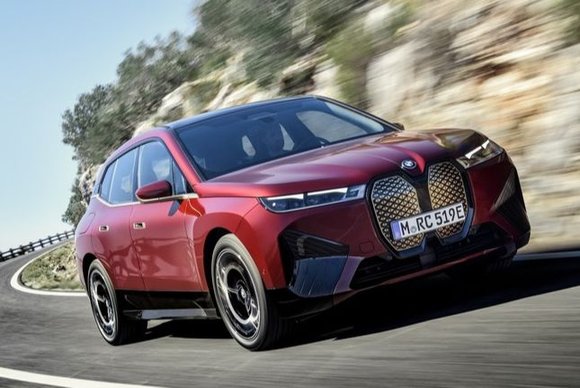 The all-new iX is a big deal for BMW. The vehicle is the automaker's first all-electric SUV and looks to take on the Audi e-tron, Tesla Model X, Rivian R1S, Jaguar I-Pace, and Mercedes-Benz EQC. The iX xDrive50 boasts some serious numbers. It has a range of roughly 300 miles, up to 516 horsepower, a zero-to-60 mph time of 4.6 seconds, and fast-charging capability that adds 90 miles of range in just 10 minutes. The electric SUV comes with a 111.5-kWh battery pack and all-wheel drive thanks to a dual-motor setup. Pricing for the iX xDrive50 starts at $84,195 including destination.
After the iX xDrive50 goes on sale, BMW plans to offer the even more powerful M60. Details on that model are scarce, but it's rumored to make around 600 hp and have even better performance than the xDrive50. We expect the model to go on sale before the end of 2022 or in 2023, as we're sure BMW will want the iX xDrive50 to draw some attention before coming out with an even more expensive model.