Production of Ford's first all-electric pickup truck, the F-150 Lightning just started, but that isn't stopping the automaker from looking toward future all-electric models. During this week's event where Ford celebrated the start of production for the F-150 Lightning, Ford CEO Jim Farley confirmed that the automaker will come out with a second all-electric pickup. Beyond confirming that another EV is on the way, Farley didn't provide any more information on the model.
"We're already pushing dirt down in Blue Oval City in Tennessee for another electric pickup truck that's different than this one, said Farley."
A Ford spokesperson told Jalopnik that the upcoming electric pickup "will be a next-gen electric truck, different from F-150 Lightning." Because of that tidbit of information, there's a good chance that the upcoming all-electric truck will be based on the new Ranger. Ford's midsize pickup truck is expected to arrive as a fully redesigned vehicle in the near future. With the automaker saying that the next electric truck will be a "next-gen" model, we can't help but connect the dots with the upcoming Ranger.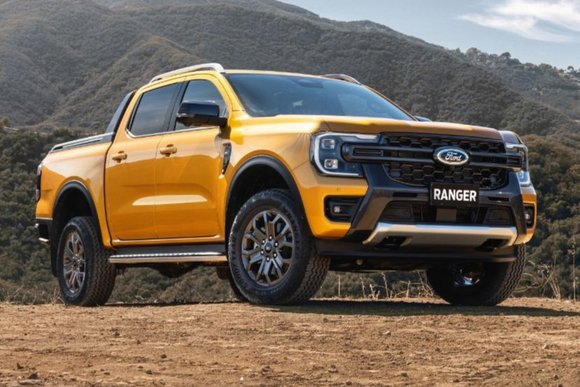 Another option we could see Ford taking is by coming out with an all-electric version of the highly popular Maverick. Consumers have been waiting decades for a small, affordable truck and the sub-$20,000 Maverick fits the bill incredibly well. The Maverick comes with a standard hybrid powertrain, so an all-electric model is a logical step. With the BlueOval City complex in Tennessee set to begin producing batteries and components for electric F-Series pickups starting in 2025, this option doesn't seem as likely as an electric Ranger.
Based on how popular the F-150 Lightning is, we feel confident in saying that the upcoming electric truck from Ford will be equally as competitive. Depending on pricing and range, the upcoming electric truck could be even more popular. Ford stopped accepting orders for the full-size electric truck before the end of 2021 once it received approximately 200,000 deposits.
The new electric truck should go into production in 2025 when Ford's BlueOval City complex is expected to go live. The new truck will become a part of Ford's electric goals, which include selling more than 2 million EVs annually by 2026.
Check Out the Best EV Deals & Incentives
Pictured: 2022 Ford F-150 Lightning (Top), 2023 Ford Ranger (Middle)