Consumers that jumped onto the Ford Mustang Mach-E bandwagon have had to wait a little longer than expected to receive their electric vehicle. At the beginning of the year, Ford confirmed that the Mach-E wasn't being delivered as quickly as it hoped, leaving consumers to wait patiently for their crossovers to arrive. As a way of saying thank you and soothing some tempers, Ford will be compensating buyers, reports Automotive News.
According to the outlet, Ford sent a letter to approximately 4,500 Mach-E buyers. The letter informed them of the delay, which cited additional quality checks as the primary reason for the setback, and announced some extras they would be receiving from the automaker. Mach-E buyers that are waiting for their EVs, as well as 1,500 buyers that have already received their electric vehicle, will reportedly be receiving an extra 250 kWh of free charging. Ford will also cover the first month's payment of up to $1,000 for approximately 150 buyers that have experienced more than one delay.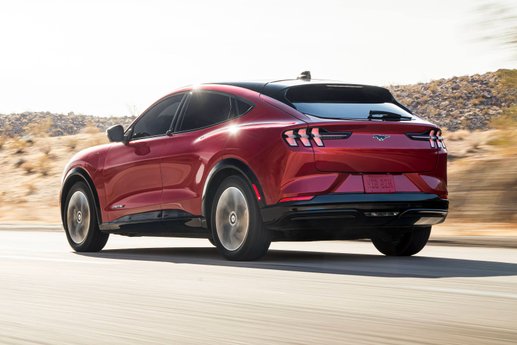 Typically, automakers don't provide consumers with anything when vehicles are delayed, so this is a nice gesture on Ford's part. With automakers offering more vehicles in pre-orders and accepting orders online, we think compensation for delays will become more common in the future, though what kind of compensation buyers will receive will probably be figured out on a case-by-case basis.
While the automotive industry is facing a semiconductor shortage, Ford claimed the delay for the Mach-E was not related to the parts shortage in January. At the time, the automaker sent emails to affected consumers with a rough timeline of up to eight weeks before they would receive their EVs.