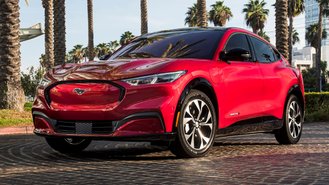 Buyers that rushed online to put a deposit on the Ford Mustang Mach-E may have to wait a little longer before they're able to take delivery of their electric crossover. According to Autoblog, Ford will be delaying some Mustang Mach-E deliveries as the automaker looks to address quality issues with the vehicle. The delay will affect hundreds of consumers.
"As part of our commitment to delivering high-quality vehicles, we are conducting additional quality checks on several hundred Mustang Mach-E models built before dealer shipments started last month," Ford spokesperson Emma Berg told the outlet.
As Ford's first real attempt at a long-range, performance electric vehicle, the automaker has a lot riding on the Mustang Mach-E. We're sure the automaker doesn't want to be plagued by the same quality control issues as Tesla, as quality issues from the factory are hard to rectify. If Ford wants to be serious about being a competitor to Tesla, quality issues are the last thing it wants to worry about.
This isn't the first time the Mustang Mach-E has been delayed. Last May, the Mustang Mach-E was delayed because of COVID-19-related factory closures. While the whole automotive industry is facing a semiconductor shortage at the moment, the latest delay for the Mach-E has nothing to do with the lack of available chips. Ford, though, hasn't provided any information on how many Mach-Es are being delayed or when deliveries will return back to normal. Autoblog reports that the delivery window for consumers has been pushed back by roughly a month.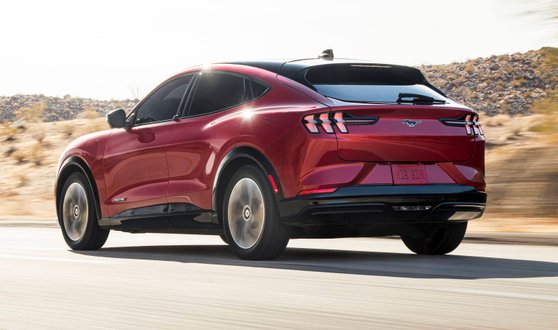 "As part of our quality process, we want to ensure they meet the quality our customers expect and deserve," said Berg. "We notified affected customers that they may receive their Mustang Mach-Es on different timing than previously discussed. The team is working to expedite these vehicles, and we hope that customers receive them ahead of targeted dates, providing there are no COVID-19-related transportation delays."
This delay doesn't look like it's only for one trim level. Since the Select, Premium, and California Route 1 trims were all supposed to be available before the end of 2020, we think this delay affects all of those models. The performance-oriented GT trim and the newly available GT Performance Edition are expected to become available summer 2021. A few consumers have already received their Mustang Mach-Es, but Ford isn't providing any information on how many have been delivered.
The majority of consumers have been blown away by the Mustang Mach-E. The all-electric SUV has the look and performance of a Mustang but has a lot more versatility. It's also packed with the latest tech features. Compared to other EVs on the market, the Mach-E is reasonably priced, as well. Thanks to dealer incentives, consumers were able to purchase the Mach-E EV at a more affordable price than a Mustang with a V8 engine. The Mach-E launched with $11,000 in available discounts, which include a $7,500 federal tax credit, regional incentives of $2,000, and a $1,500 Clean Fuel Reward. As a result, the effective cost of the cheapest Mach-E can be as low as $32,995.