Things with the Ford Mustang Mach-E aren't going as smoothly as Ford hoped they would. The brand's sporty electric vehicle has been affected by a few delays. The first delay occurred last May when Ford shut down factories because of the COVID-19 pandemic. The second delay occurred earlier this year, as Ford was making additional quality checks on the EV. Because of the delays, consumers looking to purchase a Mach-E are looking at waiting over 28 weeks for their electric crossover SUV.
Taking a look at Ford's website, the automaker now provides wait times for four of the Mach-E's trim levels. The estimated delivery times for new orders for the Select and California Route 1 trims are currently more than 16 weeks, while consumers placing a new order for a Premium model are looking at waiting over 24 weeks for their crossover. Ford's taking non-reservation orders for the range-topping GT trim as long as consumers are willing to wait more than 28 weeks for their vehicle.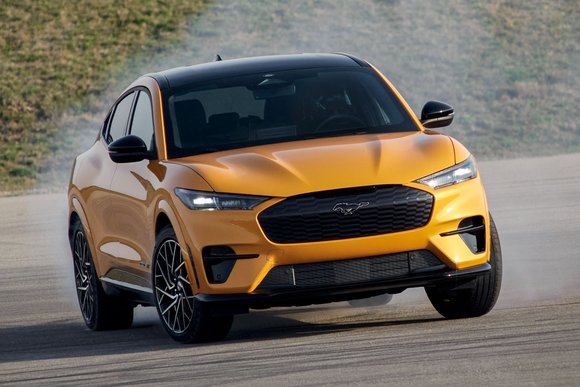 Ford has switched some things around so that the ongoing chip shortage isn't affecting the Mach-E, so it looks like the long wait times are from the automaker simply playing catchup from the previous delays. Additionally, Ford reportedly received 50,000 reservations for the Mach-E, which is enough to tie up production for the vehicle's first year. The long wait times could be because Ford is working on filling orders it has already received.
In March, Ford announced that it would be compensating roughly 4,500 Mach-E buyers because of the long wait times. Mach-E buyers will be giving the majority of buyers an extra 250 kWh of free charging, while 150 buyers are getting their first month's payment of up to $1,000 covered.
Consumers waiting for a Mach-E are looking at waiting longer than those purchasing a Tesla. For example, Tesla has an estimated delivery of up to10 weeks for the Model Y as of this writing. That said, Mach-E incentives offer access to a federal tax credit you can't get with a Tesla.