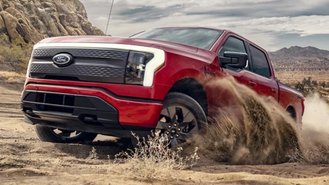 As of right now, only two automakers have surpassed the 200,000-vehicle cap for the federal electric vehicle to be phased out: Tesla and General Motors. More and more automakers are getting close to passing the 200,000-vehicle mark, but it sounds like Ford expects to hit the figure by the end of the year.
In a report that covers how GM, Ford, Stellantis, and Toyota recently urged Congress to lift the 200,000-vehicle cap on the federal tax credits, Reuters claims that Ford could hit the figure this year. The American automaker reportedly sold approximately 160,000 electrified vehicles that were eligible for the federal tax credit through the end of 2021. That means the automaker only has to sell 40,000 more cars before the federal tax credits begin to be phased out.
That data is corroborated by EVAdoption, which is keeping track of major automakers and how close they are to hitting the 200,000-vehicle cap. The outlet's data for Ford claims that the automaker has sold a total of 160,580 electrified vehicles from 2010 to the end of 2021. Once the automaker sells 39,420 more vehicles, the federal tax credits will start to disappear.
Hitting the cap would be a difficult thing for Ford, which has a few popular electric cars on the market. The Ford Mustang Mach-E has proved to be a popular EV and the F-150 Lightning is highly sought after for being an affordable, all-electric version of the best-selling vehicle in the U.S. Hitting the cap could see Ford lose some sales to other automakers, though that doesn't seem likely with the EVs that Ford is selling.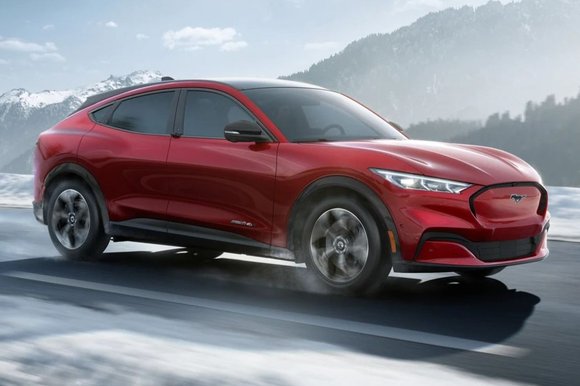 According to EVAdoption's data, Toyota and Nissan are closer to hitting the 200,000-vehicle cap than Ford is. Toyota is 7,658 electrified vehicles away, while Nissan still has 35,748 more electrified vehicles to go.
With more automakers set to hit the cap, they've started to reach out to the federal government more in the hopes of getting the cap raised or eliminated. Reuters reports that GM, Ford, Stellantis, and Toyota sent a joint letter to congressional leaders requesting that the cap be removed.
"We ask that the per-(automaker) cap be removed, with a sunset date set for a time when the EV market is more mature," read the letter. "Recent economic pressures and supply chain constraints are increasing the cost of manufacturing electrified vehicles, which, in turn, puts pressure on the price to consumers."
Once the automaker surpasses the 200,000-vehicle cap, the federal tax credit begins to be reduced. After hitting the cap, the federal tax credit is halved to a maximum of $3,750 for the two following quarters. After those two quarters are up, the maximum credit is once again halved to $1,875. After that, the tax credits disappear forever.