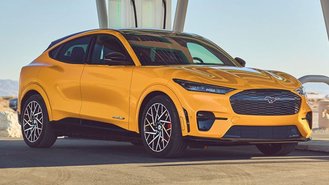 If the COVID-19 pandemic wasn't hard enough on automakers, they're now being pummeled with skyrocketing prices for materials. The prices of raw materials have increased so dramatically that the Ford Mustang Mach-E is no longer profitable.
That information comes from Bloomberg, who spoke to Ford's Chief Financial Officer John Lawler. "We actually had a positive bottom-line profit when we launched the Mach-E, commodity costs have wiped that out," said Lawler at the Deutsche Bank Global Automotive Conference. Lawler is referring to 2020 when Ford introduced the Mach-E. "You're going to see pressure on the bottom line when we launch our EVs, they're not going to be positive."
Ford is one of the few traditional automakers that's coming out with affordable electric cars for the masses. Before the drastic increases in pricing for materials, Ford saw record profits and incredible demand for its electric cars. Inflation and rising costs have practically erased any potential profits the automaker can make from its EVs, especially the Mach-E.
Before the end of last year, Ford even raised prices for the Mach-E to offset the cost of materials, but that hasn't worked. Bloomberg claims that the Mach-E now costs $25,000 more to manufacture than an equivalent Edge SUV.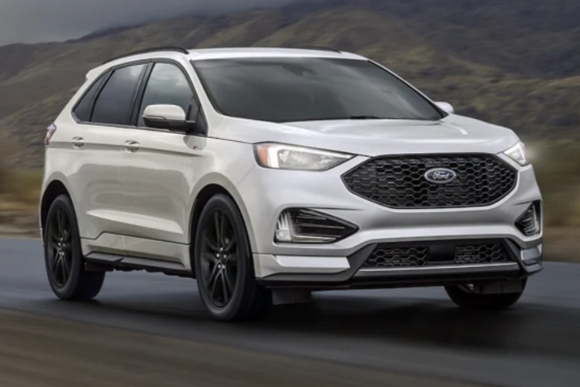 The news of Ford losing money on the Mach-E comes at a time when the automaker is starting to deliver the all-electric F-150 Lightning. At the moment, Ford's gas-powered vehicles, like the Bronco, are financing the automaker's new electric cars. Lawler claims that Ford's goal to make money with its electric cars "as we're scaling and we're launching these vehicles."
Another interesting point that Lawler shared is that automotive loan delinquencies are increasing as higher interest rates arrive and inflation rises. Lawler claimed that loan defaults during 2021 had been "very low," but are returning to pre-pandemic numbers. As TechCrunch reports, Ford is taking the possibility of a recession in the U.S. seriously and is looking to take a different approach to surviving one than it has in the past.
"We're very lean on inventories. We have an order bank that's significant at over 300,000 units," said Lawler. "As an industry and as a company, we're heading into this [possible recession] in a much different position than we've ever been in before."