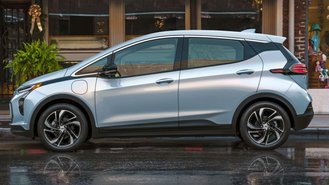 General Motors recently expanded its original recall to include all Bolt EVs and EUVs ever made because of a fire risk that occurred in at least 12 electric cars. Unfortunately, while the American automaker has issued a recall, consumers are left waiting for GM to receive replacement parts. Some consumers aren't interested in waiting for a fix to arrive. Instead, they're requesting GM buy back their vehicles. According to a report from the Detroit Free Press, GM is buying back some Bolt EVs, but the criteria for the buybacks is a mystery.
The outlet, citing GM spokesman Kevin Kelly, stated that the automaker is buying back Bolt EVs on a case-by-case basis. He declined to provide information on what criteria the automaker is using to determine what consumers get a buyback or the amount of the buyback. Clearly, consumers aren't happy with waiting for GM and LG to figure out a fix for their electric vehicles. And who can blame them?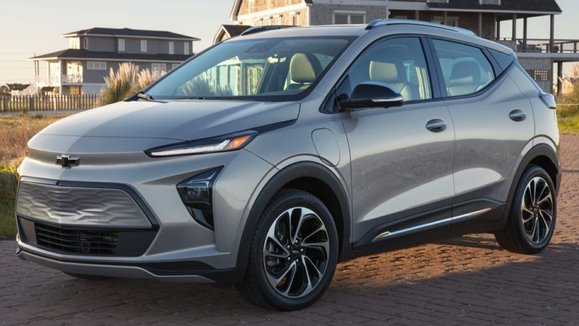 For some customers that spoke with the outlet, the buyback amount is only a fraction of what they paid for the vehicle. One consumer claims he purchased a 2022 Bolt EUV for roughly $40,000. When he heard that his vehicle was involved in a recall, he took the vehicle back to the dealership four days later where he was offered $29,900. Instead of taking the vehicle home, the owner kept the vehicle at the dealership with the keys in it.
Another owner of a 2019 Bolt EV, which cost $42,000 new, was told to expect a buyback amount of $23,000 for his electric car. Other owners have reached out to GM to receive a buyback, but have been flat out rejected.
The main issue for consumers is that GM doesn't have any answers. There's no word on how long consumers will wait for a fix to arrive or wait for the fix to be made. Additionally, GM isn't being transparent with all Bolt EV and EUV owners on how its buybacks are working. All the automaker is saying is that it's waiting to restart production of the Bolt EV and EUV models until it's confident that LG has fixed the issue with the batteries. Once the fix has been completed, GM will be providing owners with an 8-year/100,000-mile warranty.
Until that happens, GM has told Bolt EV and EUV owners to only charge the vehicle up to 90%, avoid depleting the battery range to 70 miles, avoid parking the vehicles in a garage overnight, and not charge the EVs overnight.
Those are quite a few major rules for owners to follow, especially when they've spent a large amount of money on a vehicle. Additionally, owning an electric vehicle involves large charge times, the majority of which occur overnight to avoid large fees.
GM's first recall for the issue involved roughly 69,000 Bolt EV models globally that were from 2017 to 2019. Then, General Motors expanded the recall to include approximately 73,000 more units from the 2019 to 2022 model years and included the Bolt EUV in the recall. The fix involves GM replacing the vehicles' battery cell modules, though it doesn't have a timeline on when it will start fixing vehicles or how long the fix will take.