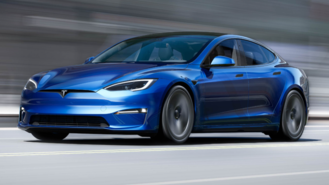 General Motors' Investor Day 2022 was filled with information on its plans to produce one million EVs by 2025 and for upcoming models. In the middle of a presentation, president Mark Reuss dropped a bombshell, stating that GM's dealer service centers have been working on Teslas since 2021 and has repaired 11,180 vehicles from the all-electric brand. Barron's was the first to report on the news.
For Tesla owners, hearing that GM has been repairing EVs for the past year isn't surprising, but it is for everyone else. We've heard horror stories about how poor Tesla's service and repairs can be for the brand's EVs, as customers are left waiting months for parts or charged an insane amount of money for repairs. And unlike nearly every other automaker, Tesla doesn't have a traditional service center throughout the U.S., instead opting to use a fleet of mobile repair units. Still, for larger repairs, Tesla owners have to have their vehicles towed to a service center, which can be hundreds of miles away. GM saw an opening to repair Tesla's electric vehicles and took it, though we're now left with more questions than answers on how or what GM is doing with its competitors' EVs.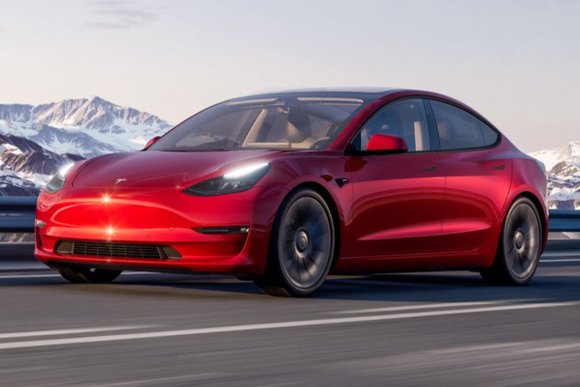 As Autoblog points out, GM hasn't provided a lot of information on what it's repairing on Teslas or how it's making the repairs. Service centers usually have proprietary diagnostic tools and machines to interact with ECUs and software that's locked away, which is why most owners are forced to head to a dealer that services their brand when something goes wrong.
Last year, Tesla started to offer two service subscription packages that were aimed at helping owners repair their own vehicles. The first service subscription package relates to giving owners access to diagrams and other necessary documents. The second subscription package is to provide owners with access to the automaker's diagnostic software. There's a good chance that GM's service centers obtained subscriptions to the services. Without that, Autoblog points out that GM service sites are only able to repair small things like fluid flushes, brake jobs, suspension work, and tire rotations.
Some Tesla owners are sure to scoff at the idea of taking their electric vehicle to a GM service center, but it sounds like quite a few owners have had their EVs repaired at one of the automaker's service centers. Without any more information to go off, we think this relates more to proximity and pricing than anything else. If Tesla owners can go to a local GM service center that offers a reasonable quote for a repair in a reasonable amount of time, it certainly beats waiting months for Tesla to do something similar for double or triple the price. Now that Reuss has let it slip that GM has been working on Tesla's vehicles, there's a chance that Tesla cracks down on things to stop the repairs from happening.
Source: Barrons (Subscription Required), AutoBlog