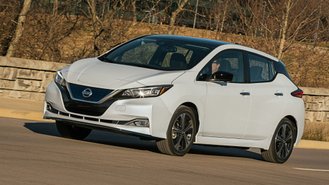 With states like California announcing bans on the sale of new gasoline-powered vehicles, numerous automakers have set lofty electrification goals. General Motors and Nissan are the most recent ones to make bold claims about their future. Recently, General Motors announced that the majority of the vehicles it makes by 2035 will be electric, while the entire company will be carbon neutral by 2040. Nissan also set big goals that mirror GM's, though the Japanese brand is looking to electrify all of its new vehicles by the early 2030s and achieve carbon neutrality by 2050.
While it sounds like Nissan and GM practically have the same goals, there are a few distinctions that separate the two brands. GM wants all-electric vehicles to dominate its lineup, while Nissan will electrify all-new models. That leaves us to believe that a lot of the current nameplates on sale won't go under the electrification process. Nissan's electric plan is for select markets, which include Europe, China, Japan, and the U.S. For GM, its plans include offering 30 all-electric models globally by 2025. In the U.S., 40% of the American automaker's vehicles will be battery-powered electric cars.
Becoming carbon neutral has become a goal for a lot of automakers recently, especially with the new Biden Administration announcing that it's moving for vehicles in the federal fleet to be all-electric. Making electric vehicles does not make an automaker carbon neutral. The term will require automotive manufacturers to be carbon neutral throughout the entire process, which includes everything from extracting the raw materials to end-of-life recycling. Going carbon neutral is expected to be more difficult for GM, though the automaker plans to continue to invest in carbon credits or offsets.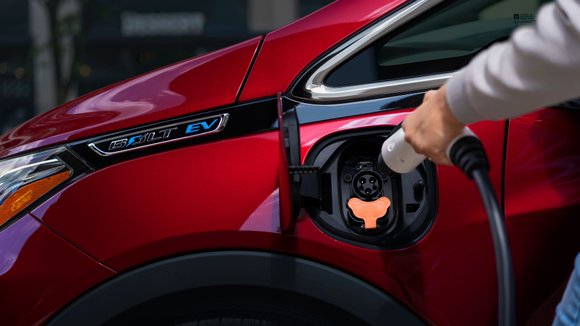 For automakers, having more electric vehicles to choose from is a good thing. For automakers like Nissan and GM that don't have a lot of EVs on sale at the moment, consumers can expect relatively high price tags for vehicles once the electrified vehicles are introduced. Going carbon neutral will also drive prices up, as automakers are likely to pass the extra costs onto consumers.
Higher price tags will certainly be harder for consumers to swallow. New-car shoppers have already seen some of the highest starting price tags on record and the switch to more EVs and carbon neutrality will only drive prices higher. Unfortunately, if the federal government doesn't do something to boost the available tax credit for EVs, consumers won't be able to take advantage of programs that help lower costs. None of GM's EVs are available for any portion of the tax credit, while the Leaf, Nissan's only EV on sale, is eligible for the full $7,500. Once EVs go mainstream, we doubt the federal government would continue to offer tax credits, as prices are expected to become drastically cheaper. Until then, they're going to play a large role in which EVs consumers purchase.
GM and Nissan aren't the only automakers that are looking into coming out with EVs. Toyota has plans to introduce six new EVs between 2020 and 2025; Ford is aiming to have two new EVs on sale by 2023; Volkswagen plans to offer at least 15 EVs by 2025; Honda will receive two new EVs thanks to GM; and Hyundai will introduce three new EVs under its IONIQ brand. Nearly every automaker in the world has some sort of electrification plan, as the industry moves toward EVs.