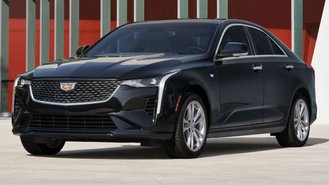 General Motors is investing in its electrified future with a plan to build 2,000 EV charging stations at Pilot and Flying J travel centers. The aim is to reduce range anxiety and remove a significant roadblock to greater EV adoption in America.
In a statement, GM said that through its partnership with Pilot Company and EVgo, they plan to install EV car chargers at up to 500 Pilot Company locations across the U.S. This could help to accelerate widespread EV adoption and increase access to charging, which will enable long-distance electric travel of people and vehicles across the country.
The collaboration expects to begin installing chargers which will be maintained and operated by EVgo through its eXtend network. The current plan should begin being implemented in 2023 and plans to situate charging stations approximately every 50 miles along U.S. highways.
In order to enhance their EV driving experience, GM customers will get access to special benefits like exclusive reservations, charging discounts, and Plug and Charge access for a streamlined charging process. These perks and integration with GM's vehicle brand apps can provide real-time charging availability and help with route planning.
The charging centers at Pilot and Flying J travel centers intend to feature numerous fast charging stalls provided by EVgo, including fast chargers. EVgo is also working with GM to add 3,250 additional fast chargers throughout America to expand access to charging stations in cities and suburbs by 2025.
"We are committed to an all-electric, zero-emissions future, and ensuring that the right charging infrastructure is in place is a key piece of the puzzle," said Mary Barra, GM Chair and Chief Executive Officer. "With travel centers across North America, Pilot Company is an ideal collaborator to reach a broad audience of EV drivers."
This is just one more step for GM in its nearly $750 million investment in EV charging infrastructure. They are also helping to enable access to more than 100,000 charging points across the U.S. and Canada through the Ultimium Charge 360 network, working with EVgo to develop a network of charging stalls in major metropolitan areas and installing 40,000 chargers in local dealer communities.
The collaboration is also building on the Pilot Company's recent initiative, where they plan to invest $1 billion to upgrade their travel centers with more premium amenities and offer services that aren't typically available at current EV charging stations.
For EV drivers across the country, this means having access to safe, manned charging stations that are open 24/7 and provide all the amenities you need for a trip in your EV. Hopefully, as the charging infrastructure improves across the country, EVs can become a more popular and affordable option for a greener future.