At the moment, Honda doesn't sell any all-electric vehicles in the U.S. Its lone EV option, the Clarity Electric was discontinued for the 2020 model year. That, though, is going to change shortly, as the Japanese automaker recently announced some aggressive electrification plans. According to Honda CEO Toshihiro Mibe, Honda will only sell battery-electric and fuel-cell electric vehicles (FCV) by 2040. The phase-out of cars with internal combustion engines will begin slowly, as the automaker plans for EVs and FCVs to account for 40% of sales by 2030, then 80% of sales by 2035, and reaching 100% globally by 2040.
The first set of EVs from the automaker will launch in the second half of the 2020s that will utilize a new platform called "e:Architecture." The electric cars will launch in North America first before reaching other regions. Additionally, Honda is working with General Motors on two "large-sized EV models" that will use the American brand's Ultium batteries. These SUVs are expected to go on sale as 2024 models in North America. One will carry an Acura badge, while the other will be sold as a Honda.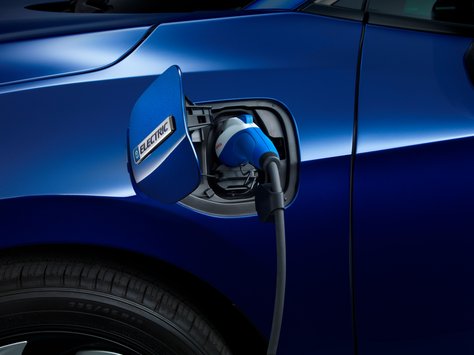 Honda's announcement comes at a time when the Japanese automaker is looking to become carbon neutral by 2050. The automaker also wants to make fatal automobile accidents a thing of the past, as it aims for zero traffic collision fatalities involving a Honda by 2050. This is an aggressive goal for Honda to achieve, especially since the automaker doesn't have any all-electric vehicles for sale in the U.S., but the timeline matches ones that have been put out by other automakers. And with GM's help with batteries and platforms for EVs, it's certainly an obtainable goal.
GM wants to eliminate diesel and gasoline powertrains from its light-duty lineup by 2035; Jaguar is targeting 2036 as the year for zero tailpipe emissions; Mazda, Nissan, and Mitsubishi want to reach net-zero carbon emissions by 2050; Volkswagen is targeting 2030 as the date that electrified vehicles account for 60% of its sales in Europe; Subaru expects electrified cars to account for 40% of its global sales by 2030; Hyundai aims to have 23 EVs on sale globally by 2025; and Kia wants to have 11 EVs in production by 2026.
Honda's press release is light on news for its fuel-cell plans. The automaker believes that hydrogen will become more widely accepted in the future and, with some help from GM, will expand its lineup of fuel-cell cars to reach its carbon-neutral goal. Honda did say that it would introduce fuel-cell systems from commercial trucks, as well as stationary and movable power sources.