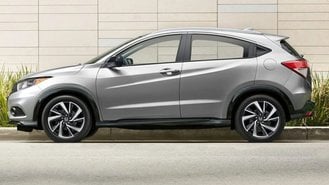 Honda has been slow to come out with electric vehicles and doesn't have any all-electric vehicles on sale in the U.S. now that the Clarity lineup has been axed. The Japanese automaker has plans to change that soon, as Honda believes that it will sell 500,000 electric vehicles by 2030. The brand's upcoming all-electric Prologue SUV will be on the road by 2024, and Honda's expecting the vehicle to account for 70,000 units sold annually in the first year it's available.
That's an ambitious figure and would put the Prologue among options like the HR-V and Odyssey, which accounted for 84,027 units and 83,409 units sold receptively in 2020. Seeing as how consumers can't order the Prologue yet and the vehicle hasn't even been built, we're skeptical about the claim. Additionally, Honda plans to launch the Prologue regionally, offering the electric SUV in California, ZEV states, as well as Texas and Florida before offering the cars in others.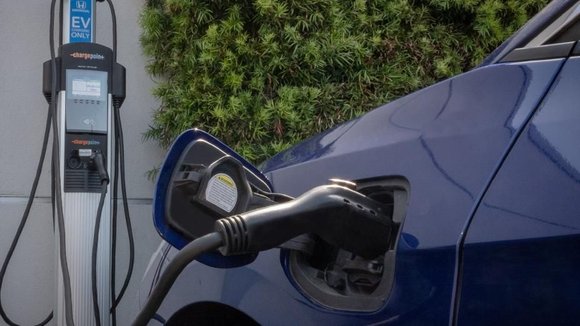 The Prologue won't be the only vehicle to help Honda reach its 500,000-unit goal. After the launch of the electric SUV, Honda will increase the number of electric cars in its lineup thanks to a new e-Architecture it's currently developing. The e-Architecture sounds like it will be a modular platform that will be able to be used on a variety of vehicles and house multiple battery and electric motor configurations. The platform will help Honda hit its sales goal and lead the brand to have 100% of its sales come from zero-emission vehicles by 2040.
Honda isn't moving toward an electrified future on its own. The automaker is getting a large helping hand from General Motors and is using the American brand's Ultium batteries for its electric cars. If it weren't for GM's helping hand, we would think that Honda's goals are unattainable. A lot of other automakers are teaming up to get EVs on the road, but Honda cut a good deal to get GM, which has been selling competitive electrified vehicles for years, onboard.
Another issue is a new bill that was proposed that would expand the electric vehicle tax credit greatly for EVs built in the U.S. by employees in union facilities. The proposed bill would provide consumers with an extra $4,500 for EVs built by employees with a union and an additional $500 if the car uses batteries produced in the U.S. Since Honda doesn't have unionized assembly plants, its vehicles would be eligible for the existing $7,500 credit. Obviously, this would put Honda at a major disadvantage to electric cars from General Motors, Ford, and Stellantis.