Hyundai has been looking to expand its lineup of sporty N-Line and N performance vehicles by offering performance versions of the Veloster, Elantra, Sonata, and Kona. According to a report from Top Gear, it appears the South Korean automaker may already be currently working on an N performance version of the upcoming all-electric IONIQ 5 hatchback.
"Could you imagine we were not working on it already?" Albert Biermann, Hyundai's head of R&D questioned the outlet.
Hearing that Hyundai is looking into introducing a performance-oriented version of the IONIQ 5 isn't surprising. Automakers are currently highlighting just how capable electric vehicles can be to make them more attractive to consumers. Electric powertrains offer large performance boosts over gas-powered engines and automakers are looking to exploit that.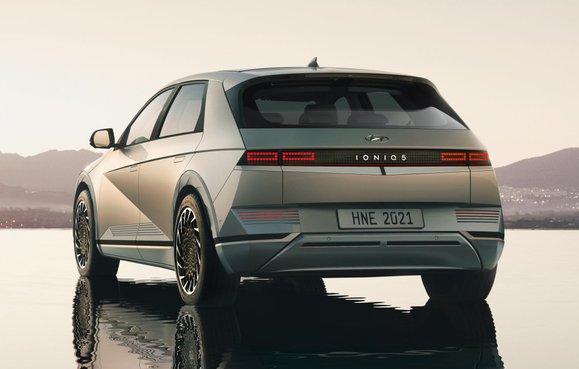 Thomas Schemera, Hyundai Chief Marketing Officer, was just as cryptic when discussing the possibility of an N performance version of the IONIQ 5. "Everybody knows that our electric global modular platform (E-GMP) has a lot of potential and shows a lot of flexibly," said Schemera. "One thing is for sure, eco-friendly models are on our priority list – at the top."
High-performance electric vehicles are becoming the new norm. The Ford Mustang Mach-E GT Performance, Tesla's electric vehicles, Rivian's EVs, GMC Hummer EV, and Porsche Taycan Turbo S are offered with powertrains that offer incredible performance. So, Hyundai would be tapping into a part of the segment that already exists. If the brand manages to keep pricing down, we could see a high-performance IONIQ 5 drawing more consumers into EVs.
The retro IONIQ 5 will be available with two battery packs: 58- or 72.6-kWh. A single-motor layout with rear-wheel drive and a two-motor layout with all-wheel drive will also be available. Rear-wheel-drive models are expected to produce 215 horsepower, while all-wheel-drive versions will offer up to 315 hp. With all-wheel drive, the IONIQ 5 will be able to get to 60 mph in just 5.2 seconds. Those are all respectable figures, so an IONIQ 5 N could boost things to sports car levels.
Hyundai recently expanded its N performance line with the addition of the Kona N, as it looks to offer a total of seven N and N-Line vehicles by 2022. Hyundai's N vehicles are the best of the best when it comes to performance from Hyundai, while the brand's N-Line is just a rung below in terms of power and handling. Currently, Hyundai offers two N vehicles with the Veloster and Kona. N-Line models include the Sonata and Elantra. We expect Hyundai to introduce the Elantra N and Tucson N-Line shortly.