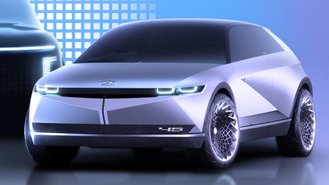 Hyundai's made quite a lot of impressive statements about its electrified future recently. The South Korean automaker is in the process of launching its electrified IONIQ sub-brand. Additionally, the automaker will have a total of 10 electrified vehicles in its lineup by 2022, which includes two all-new EVs. Hyundai is certainly busy. While we know what's happening with Hyundai, we don't have a lot of specifics on the vehicles it's set to release. Thanks to a leak that The Korean Car Blog found, we do know some of the upcoming IONIQ 5's specs.
The outlet, finding a leak on Hyundai's Austrian division's website, received some information on the IONIQ 5 First Edition. As with other First Edition models, the IONIQ 5 First Edition will most likely have the largest battery pack, the most features, and the most power.
The trim will reportedly come with two electric motors, have a combined output of 308 horsepower, and be able to get to 62 mph in roughly 5.2 seconds. When it comes to range, the IONIQ 5 First Edition will feature a 58-kWh battery pack for a range of 280 miles on the WLTP cycle. A larger 73-kWh battery pack will be available, boosting range to 342 miles.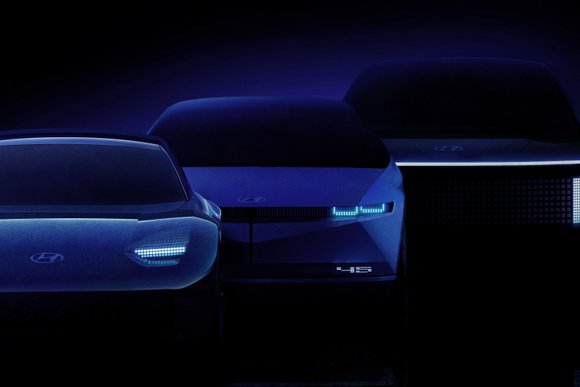 The leak also had some information on charging times. The IONIQ 5 First Edition will be equipped with an 800-volt charging system that will allow the battery to get up to 80% of range back after just 18 minutes. Hyundai's new electric vehicle will also support vehicle-to-load (V2L) capability where the IONIQ 5 will be able to supply electricity to an outside source. To aid with charge times and being green, the IONIQ 5 will feature Hyundai's solar roof, which was seen on the Sonata Hybrid.
While this is just a leak and there's no way to confirm any of this information, plus figures will probably change for the U.S. market, the numbers look competitive for the class. A range of around 300 miles would put it line with options like the Volkswagen ID.4, BMW iX3, Audi e-tron, Kia Niro EV, Hyundai Kona Electric, Chevrolet Bolt EV, and Ford Mustang Mach-E. The Tesla Model Y continues to be the long-range king with 326 miles of range. Where the IONIQ 5 will have an edge over its competitors is when it comes to charging, as being able to charge when using a 350-kW super-fast charger is something only a few EVs can support.
The IONIQ 5 is expected to be the first EV to fit under Hyundai's new IONIQ brand with an expected arrival date of 2021. The vehicle will be a compact hatchback that will be based on the Hyundai 45 concept. In Hyundai's IONIQ lineup, the vehicle will sit below the IONIQ 6 sedan and the IONIQ 7 SUV as the smallest EV available.