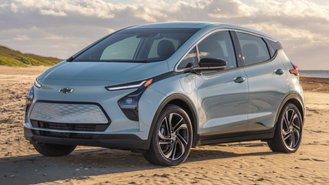 Chevrolet's recall for all Bolt EV and Bolt EUVs ever made is reportedly costing the automaker roughly $1.8 billion. The main reason for the high figure is that General Motors' plan to fix the issue is to replace some of the battery modules in affected electric vehicles. While some dealers thought that GM would be buying back some of the faulty Bolt EV and Bolt EUVs, that's not the case. In a statement to Car and Driver, a GM spokesperson stated that buybacks aren't really happening.
"We haven't changed our plan, which is to replace all battery modules in the 2017–2019 model year vehicle population and replace defective modules in the 2020–2022 model years," a GM spokesperson told the outlet. "We continue to consider buyback requests on a case-by-case basis."
Despite the claim from the spokesperson, InsideEVs reports that some dealers are buying 2021 model year Bolt EVs for roughly $28,000 in the hopes that GM will choose to buy the cars back. If that happens, dealers that purchased an EV are looking at a payday. One anonymous dealer told the outlet, "They [GM] are already going to pay half the value of the car with the new battery. Buybacks will be way cheaper for them."
GM may be claiming that it's not planning on buying back all of the affected Bolt EV and Bolt EUVs, but car dealers believe that there's a strong possibility of it happening. The outlet states that Manheim Auctions forecasts that a 2021 Bolt EV will lose no more than $100 in value over the next 12 months. So, there's a strong possibility of a buyback from GM, leading dealers to take a risk by buying as many EVs as they can.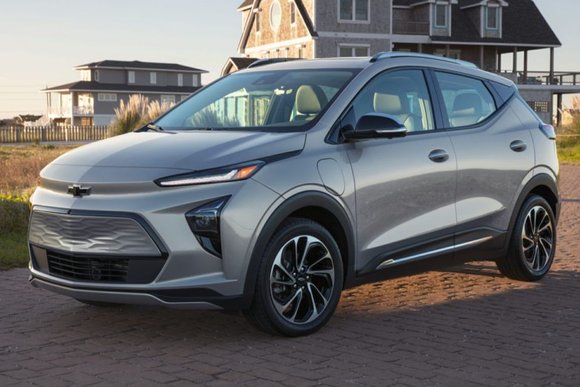 With the ongoing chip shortage, the prices of the faulty EVs won't drastically decrease, which could be swaying GM to not buy back the cars. Additionally, large buybacks are pretty rare. The last buyback effort that included over 100,000 cars involved Volkswagen's dieselgate scandal. The German automaker was federally ordered to buy back diesel vehicles that cheated emissions.
Here's a quick recap on the whole Bolt EV and Bolt EUV saga. Last November, Chevrolet released a recall for Bolt EVs after five models caught fire. Chevy expanded the original recall to include all Bolt EVs and Bolt EUVs after two of the repaired Bolt EVs caught fire. The issue stems from manufacturing defects that include a torn anode and a folded separator within a battery cell from supplier LG. GM plans to replace all battery modules from Bolt EVs from certain years and replace defective battery modules from Bolt EVs and Bolt EUVs from other years. GM and LG said that they found the solution and have managed to manufacture batteries that aren't affected by the issue. The first set of battery modules are expected to come out in the middle of October and will be going to affected EV customers.
GM is also coming out with new diagnostic software that will be able to "detect specific abnormalities that might indicate a damaged battery in Bolt EVs and EUVs," claims Car and Driver. With the new software program and updated battery modules, owners will be able to go back to using their vehicle as they did before the recall.
Pictured: 2022 Chevrolet Bolt EV (Top), Chevrolet Bolt EUV (Middle)