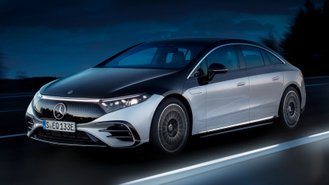 Mercedes-Benz recently announced that it will be an all-electric automaker by 2030, but there's one caveat. The German automaker claims that its electric-only plan only applies "where market conditions allow." That leads us to believe that Mercedes will continue to sell gasoline-powered vehicles in countries that don't have a ban in place. So far, Canada, the U.K., the European Union, South Korea, Japan, China, and many other countries have already announced potential bans on the sale of new gas-powered cars.
In its push to become an all-electric brand, Mercedes plans to have an all-electric version of a vehicle in every segment it competes in by 2022. Three years later, in 2025, every new product architecture that Mercedes comes out with all be all-electric only. This will take a large amount of money from Mercedes, which claims that it will be investing more than $48 billion into its electrical plans between 2022 and 2030.
To support the transition, Mercedes will come out with three modular and scalable vehicle architectures in 2025. The MB.EA will be used for medium to large passenger cars, AMG.EA is for performance EVs, and VAN.EA is only for electric vans and light commercial vehicles. Models that are built on these platforms will only be available with electric platforms.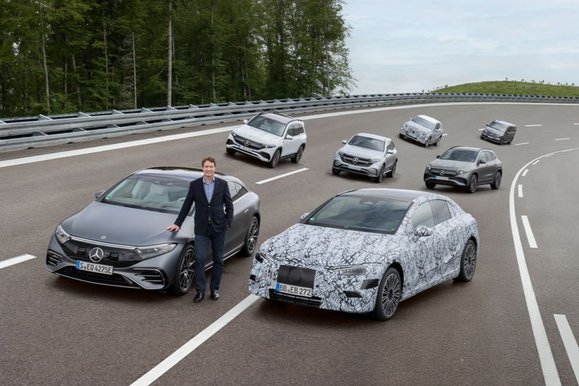 To prove that it's serious and that electric vehicles can work in the future, Mercedes' engineers claim that they're developing an EV called the Vision EQXX with a range of more than 621 miles on a single charge. Efficiency is a huge part of the Vision EQXX, as the automaker is targeting over 6 miles per kWh on the highway. The electric car is expected to come out in 2022.
Becoming carbon neutral is also in Mercedes' plans, as the automaker hopes that its vehicle- and battery-assembly sites will reach this goal by 2022. When it comes to batteries, Mercedes-Benz plans to have eight factories globally that produce batteries for EVs. These eight facilities are in addition to the nine factories that the brand already had planned. The automaker's next-gen batteries will have silicon-carbon composite anodes, while it looks into developing solid-state batteries.
Mercedes is heading in the same direction as nearly every other automaker, except the brand has already faced challenges in the U.S. After launching the all-electric EQC at the end of 2018, it looked like the SUV would make it to the U.S. after the brand priced the vehicle in November 2019. At the beginning of this year, Mercedes pulled the plug on the EQC, as reports indicated that a review of market developments proved that the time wasn't right for the electric SUV. With Audi, Jaguar, Ford, Chevrolet, Hyundai, Kia, Tesla, Volvo, and Volkswagen all having electric SUVs on sale, Mercedes' decision to not bring the EQC to the U.S. was puzzling.