Kia continues to grow its lineup of electrified vehicles with the introduction of the 2023 Kia Sportage Plug-in Hybrid. While Kia revealed the hybrid version of the all-new Sportage a few months ago, the South Korean brand took a little more time to provide the details on the PHEV model. The new Sportage PHEV will compete against the Mitsubishi Outlander, Hyundai Tucson, and Toyota RAV4 Prime, which are also available with plug-in hybrid powertrains.
Like the Sportage Hybrid, the Sportage PHEV comes with a turbocharged 1.6-liter four-cylinder engine and a 66.9-kW electric motor. A 13.8-kWh lithium-ion battery pack and a six-speed automatic transmission are also included. Thanks to the setup, the Sportage PHEV has an all-electric range of 32 miles.
That figure puts the Sportage PHEV behind its main rivals. The RAV4 Prime can travel up to 42 miles on a single charge, while the Tucson PHEV is rated at 33 miles. The Outlander PHEV has a smaller range of 24 miles. The Sportage PHEV's range is competitive for the small segment, but we're surprised to see it fall 10 miles behind the RAV4 Prime. The difference comes from the RAV4 Prime's larger 18.1-kWh battery pack.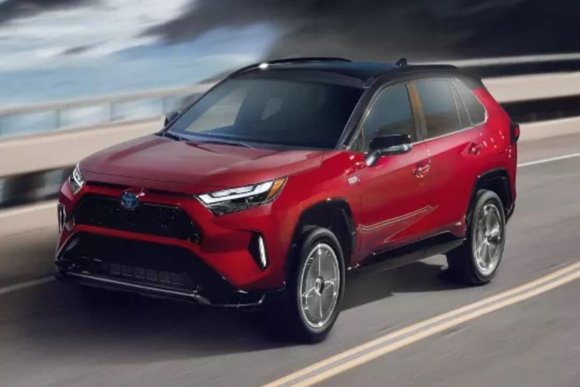 Where the Sportage PHEV has an advantage over the RAV4 Prime is when it comes to charge times. The Toyota comes with a 3.3-kW onboard charger as standard, which means owners will be waiting 4.5 hours when plugged into a Level 2 charger and 12 hours with a Level 1 charger. The Sportage PHEV comes with a 7.2-kW on-board charger that can get a full charge back in two hours when plugged into a Level 2 charger.
We're still waiting to see what kind of fuel economy figures the Sportage PHEV will get and how much it costs. The RAV4 Prime is the most fuel-efficient option of the bunch with ratings of 94 MPGe and 38 mpg. With the Sportage PHEV sharing a nearly identical powertrain to the Tucson PHEV, we expect the two to share similar combined fuel economy figures of 80 MPGe and 35 mpg.
On the pricing front, if Kia wants the Sportage PHEV to be competitive, it will need to be priced around the $36,000 mark. The Tucson PHEV starts at $36,145, Outlander PHEV costs $38,240, and the RAV4 Prime carries a starting price tag of $41,015.
With the Sportage PHEV expected to arrive in the third quarter of 2022, we expect to get more information on Kia's latest electrified model in the upcoming months.
Pictured: 2022 Kia Sportage (Top), 2022 Toyota RAV4 Prime (Middle)