The ongoing semiconductor chip shortage and high prices have made it difficult for automakers to produce vehicles. Things are even harder for startups, which are looking to come to market with new, exciting vehicles at prices they came up with years ago. We saw it earlier this year with Rivian and now, we're seeing it again with Lucid.
All-electric startup Lucid Motors recently announced that it will be raising prices for the Air sedan. The automaker cites the increased prices in raw materials and problems with the global supply chain as the reasons for the price increase. There's some good news, as current reservation holders will still be able to purchase an Air sedan at the price they were originally quoted for when they reserved the model. The new prices will go into effect at the beginning of June, so consumers have some time to put money down on a reservation to lock in the lower prices.
With the price increase, the base Air Pure now starts at $89,050 (prices include destination), as its price tag has gone up by $10,150. The Air Touring goes up to $109,050, which is $12,550 more than before. The Air Grand Touring trim gets the largest price hike of any trim, as it has gone up by $15,150 to $155,650. While pricing for the Grand Touring Performance trim remains the same, it's more expensive than before, as Lucid Motors is now charging an extra $150 for destination. That trim costs $180,650.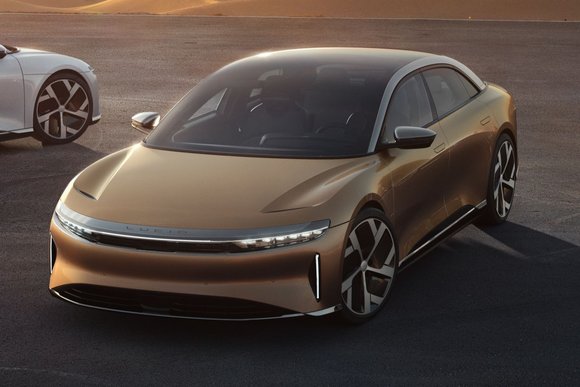 Lucid Motors isn't alone in raising the prices for its electric vehicles in the midst of supply chain issues and increased prices for materials. Both Rivian and Tesla raised the prices for their electric vehicles recently, citing supply chain issues, the war in Ukraine, and inflation. It seems like Lucid learned from Rivian's mistake, as the latter was about to charge reservation holders extra money for vehicles but quickly backtracked on that decision.
As TechCrunch reports, Lucid claims that it has more than 30,000 customer reservations at the time of writing. Whether the startup can keep up with demand remains to be seen, as the automaker recently revised its annual production figure to just 12,000 units – down from its original estimate of 20,000 cars.
See the Best EV Deals & Incentives
Pictured: Lucid Air