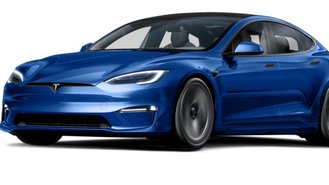 The demand for Tesla's electric vehicles has always been higher than the automaker's production capacity, but things have gotten worse. According to InsideEVs, the majority of new order deliveries for Tesla's vehicles have been pushed back to 2022. That means consumers placing an order for one of Tesla's EVs could be waiting over four months for a vehicle.
As the outlet reports, the Tesla Model Y Long Range, Model 3 Standard Range Plus, Model S, and Model X all have an estimated delivery time in 2022. The Model S and Model Y Long Range both have an estimated delivery date between March and April 2022. The Model X Plaid will also be delivered between March and April 2022, while the Model S Plaid will be delivered between January and February 2022. The entry-level Long Range versions for the Model 3 and Model Y will be delivered next January.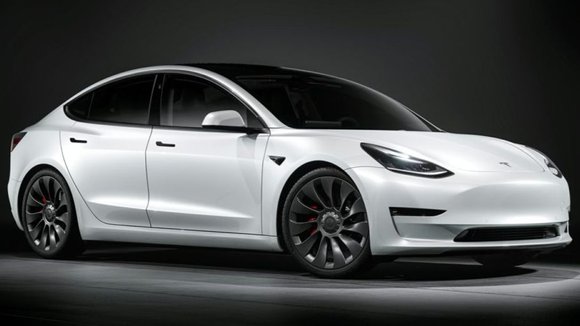 The interesting thing with the Model 3 and Model Y is that higher trim levels will be delivered before the end of 2021. For the Model 3, the Long Range Trim will be delivered in November, while the Performance trim will be delivered in five to seven weeks. The Model Y Performance has an estimated delivery date of five to seven weeks.
Since Tesla doesn't have a public relations department, we don't know why the delivery dates have been pushed back to 2022. It could be because of the ongoing semiconductor shortage or because Tesla's having serious issues with getting production to match demand. Either way, it makes sense for the automaker to prioritize the expensive versions of its electric vehicles, as those vehicles bring in more money.
In other big Tesla news, the automaker's wonky Cybertruck has been delayed to 2022. The automaker is still working on getting things going at its Texas Gigafactory. Once that's up and running, Tesla plans to go all-in on Model Y production there before starting production of the Cybertruck.
Earlier this August, Tesla increased the price of the Model S and Model X by $5,000. The latest price increase follows the one that the automaker made in July, when pricing went up by $5,000 for those models. In July, Tesla also increased pricing for the Model 3 and Model Y Long Range trims by $1,000.
Quite a few electric vehicles are expected to arrive in 2022. The BMW iX, Bollinger B1 and B2, Cadillac Lyriq, Fisker Ocean, and Ford F-150 Lightning should all go on sale next year.