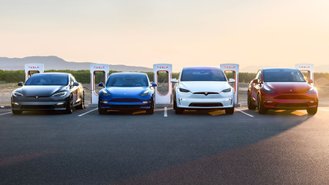 One of the main reasons why Tesla is such a dominant force in the electric vehicle segment is because of its extensive network of chargers. While Tesla CEO Elon Musk has stated on multiple occasions that the automaker will open its charging network to other brands, that hasn't happened yet. Now, for the first time in Tesla's history in America, non-Tesla owners will be able to use one of the company's Superchargers because of new legislation that provides companies with $7.5 million in federal funding to adopt the Combined Charging System (CSS) connector.
No, Musk isn't opening up Tesla's charging network to everyone out of the goodness of his heart. It's all about getting a slice of the massive $7.5 billion pie that's being served up in the shape of federal charging infrastructure spending. The Biden administration, as Reuters reports, recently released its final rules on its plans for a national EV charging network.
The White House is looking for EV charging stations to be built in the U.S. immediately and is requiring that chargers must have 55% of U.S.-made components by 2024. All of the chargers will have a CSS connector in the hopes of creating a national standard.
Because of the new legislation, Tesla has plans to make 7,500 chargers available for electric vehicles that aren't Teslas. The electric automaker also plans to make approximately 3,500 new and existing 250-kW Superchargers available to non-Tesla electric cars by the end of 2024. These electric charging stations will be located along public highways. Additionally, another 4,000 Level 2 Tesla EV chargers will be placed in what the White House is calling "Destination Charging" locations that include restaurants and hotels.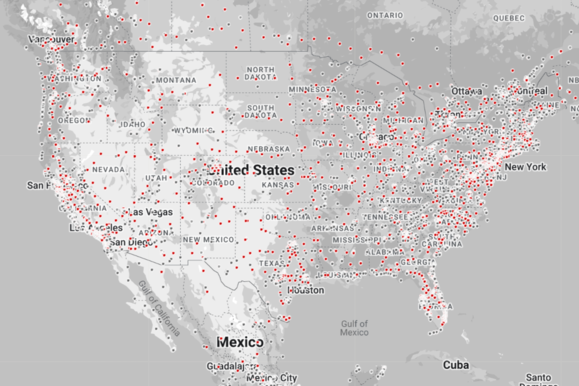 Reuters claims that Tesla will become eligible for a subsidy, which includes retrofitting its existing charging networks, as long as its chargers are equipped with a standard CSS connector.
According to the Department of Energy, Tesla has over 17,000 fast-charging EV stations in the U.S., which accounts for more than 61% of all available fast-chargers in the country. Opening up a large number of its available chargers for non-Teslas would make EV ownership far more attractive for shoppers.
As any EV owner will attest to, charging is one of the major downsides to EV ownership. Finding a charger for a vehicle can be tricky, but the situation is even more precarious when you consider the issues that plague chargers from EVGo, ChargePoint, and Electrify America. Tesla, which controls most of the variables with its chargers, doesn't have the same issues. Plus, there's the fact that Tesla got a head start on everyone and has amassed the largest network of EV chargers in the world.
Allowing non-Tesla owners to charge at Tesla charging stations with a CSS connector could bring in some extra funds and revenue for the brand, but could also see it lose its current advantage that it has over other EV charging companies. That's part of the $7.5 billion federal program, though – to create some competition in an area where one company is dominant to make things better for everyone.
Source: Reuters