Making the switch to electric vehicles is a pricey proposition for automakers. It requires walking a tightrope, as automakers want to price their EVs competitively to other options and ensure that dealers are still able to make a profit to keep them happy. With Nissan planning to come out with 15 new EVs and aiming to have 40% of its sales come from EVs by 2030 in the U.S., the Japanese automaker is looking for some help from its dealers to help offset the high costs of developing electric cars. Nissan will reportedly do this by cutting electric vehicle profit margins.
According to Automotive News, Nissan is looking into cutting 2.5% off of dealer margins for the all-electric Nissan Ariya. Nissan dealers that are familiar with what's going on claim that the new plan would see Nissan dealers receive 8.5% of the Ariya's sticker price as a profit margin. The profit margin for selling vehicles with an internal combustion engine is currently 11%. Nissan's still working on the plan, but the automaker told dealers that it has to cut profit margins because it needs to help offset the high costs of developing electric cars.
Like many other automakers, Nissan doesn't have a choice as it looks to focus on developing electric vehicles to sell. Tightening emissions and fuel economy regulations are forcing automakers to develop electric vehicles, but the costs of doing so are incredibly high, because of the short timeline that's available and having to develop new, high-tech powertrains from scratch. Unfortunately, Nissan is taking a risk by attempting to recuperate some of the costs from its dealers.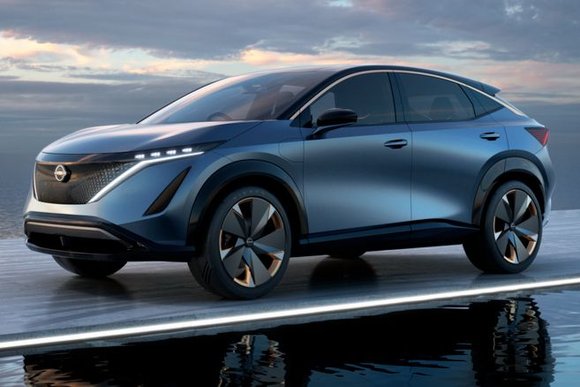 Without the same moving components that require maintenance and over-the-air software updates, electric vehicles will see dealers lose a huge chunk of their gross profits that come from parts and service. Auto News claims that dealers can generate between 60 and 80% of gross profits to cover dealership expenses from service work. There's also the issue of investing thousands of dollars into the necessary infrastructure and equipment to charge and service EVs at dealers, which are costs that dealers mostly have to pay for.
Obviously, dealers aren't too happy about the new plan. The ones that Auto News spoke to believe that the high costs of R&D should be put onto the consumer with higher prices for vehicles. Especially when you consider the loss of revenue from service and parts, as well as the high costs for the necessary chargers and equipment.
Nissan isn't the only automaker that's looking to get some help from dealers to cover the high cost of developing electric cars. The outlet claims that Mercedes-Benz will be cutting dealer margins by 0.5%.
Other automakers have done similar things, but by manipulating a vehicle's invoice. The invoice for the 2022 Ford Lightning is a blend of a traditional invoice and an e-invoice with invoice pricing being calculated based on eight different factors. With the Hyundai IONIQ 5, the South Korean automaker has made the invoice price and the MSRP the same, limiting the type of offers dealers can apply to the vehicle. Other automakers that also eliminated the typical margin between an invoice price and an MSRP include GM with the 2022 Bolt EV and Ford with the Mustang Mach-E.
See The Best EV Deals & Incentives
Pictured: 2023 Nissan Ariya