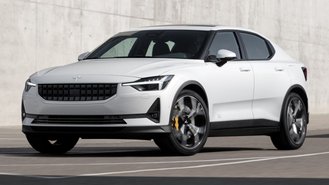 Polestar recently added another configuration to the Polestar 2 electric car's lineup with the addition of a Long Range Single Motor trim. The new trim adds a more affordable option to the Polestar 2's lineup, which, until recently, was only available in a Long Range Dual Motor trim with all-wheel drive.
The new Long Range Single Motor trim comes with a 78-kWh battery pack and an electric motor that's placed on the front axle that makes 231 horsepower and 243 pound-feet of torque. The trim has an EPA-estimated range of up to 270 miles on a single charge and a combined fuel economy rating of 107 MPGe. The vehicle can charge at rates of up to 150-kWh, allowing the Polestar 2 to gain an 80% charge in roughly 40 minutes.
While the Long Range Single Motor trim loses all-wheel drive and 177 hp to the dual-motor configuration, it brings 21 extra miles of range. It's also more affordable, as pricing for the front-wheel-drive model starts at $47,200 (with delimitation). The dual-motor Polestar 2 costs $51,200.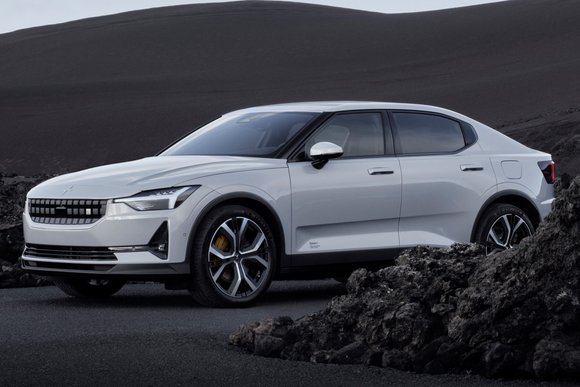 The new Polestar 2 model should appeal to shoppers that would rather have more range than performance and it also gives the automaker a more affordable option to better compete with the Tesla Model 3. Tesla's most affordable vehicle starts at $48,190 and has a range of up to 272 miles. Polestar's electric cars are also eligible for the full $7,500 federal tax credit, making its vehicles even more affordable. Tesla estimates that the cheapest Model 3 will be available by this August, while Polestar has preconfigured Polestar 2 models in the new configuration that can be delivered as early as this June.
Polestar is a new electric vehicle brand and is a subsidiary of Volvo. The first vehicle from the automaker was the Polestar 1 that was an exotic plug-in hybrid. The all-electric Polestar 2 came out before the end of 2021. While the Polestar 2 is a relatively new vehicle, the automaker is already offering financing deals as low as 0.99% APR for used models.
Pictured: 2022 Polestar 2