Update: On March 3, Rivian reportedly rolled back its price increases on preorders as of March 1st.
Rivian seemingly did the impossible by beating traditional automakers to market with an all-electric pickup truck. Not only was it the first to kick off a new segment, but it also did so with reasonable prices. The startup also came out with an impressive all-electric three-row SUV called the R1S. With the first models starting to be delivered to consumers, things were looking good for Rivian. Until yesterday, when the automaker announced a few changes, including a massive increase in pricing.
Since the R1T and R1S were announced in 2018, the base price for the pickup was $68,575 and $73,575 for the SUV (both prices include destination) for models with the quad-motor configuration and large battery pack. Now, Rivian is looking to charge shoppers $81,000 for a similarly equipped R1T and $86,000 for an R1S with the same specification, claims Green Car Reports. Pricing for both vehicles has gone up by roughly 20%.
This news is sure to anger reservation holders and interested buyers, as Rivian has been highlighting the low cost of its vehicles for years. Reservation holders that are turned off by the massive increase in pricing have a few choices. They can now order a Rivian with the automaker's new dual-motor and Standard Pack configuration that becomes the brand's most affordable option. With destination, the R1T in this spec costs $69,000, while a similarly equipped R1S costs $74,000.
With these prices, Rivian gets close to what it promised when it originally announced the two EVs, but there's one huge, glaring, awful issue. The performance between the new entry-level vehicles with the dual-motor and standard battery pack configuration and the quad-motor and large battery pack configuration is staggering. The dual-motor has more than 600 horsepower, more than 600 pound-feet of torque, and can get to 60 mph in 4.0 seconds. The quad-motor offers more than 800 horsepower, more than 900 pound-feet of torque, and can get to 60 mph in 3.0 seconds. While the large battery pack is rated at over 320 miles of range, the standard pack has over 260 miles of range. If the difference in performance wasn't bad enough, Rivian claims that electric cars with the standard battery pack will begin to be delivered in 2024 – two years down the road.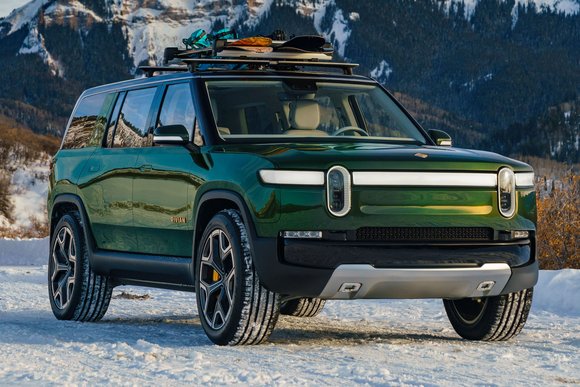 Reservation holders that aren't interested in paying more for their electric vehicle or downgrading to a lower specification and waiting two years to get their EV can also cancel their order. If you believe what's happening over on Rivian Forums, that's exactly what a lot of people are doing. The issue isn't that the new dual-motor vehicles with the standard battery pack are bad vehicles, it's just that they were promised something more for the same price. We've seen price increases before and things go wrong when starting a new company, but this feels wrong for a lot of reasons.
Rivian came out with a statement that explains the reasoning behind the price increases. "Like most manufacturers, Rivian is being confronted with inflationary pressure, increasing component costs, and unprecedented supply chain shortages and delays for parts (including semiconductor chips)," said Rivian's chief growth officer Jiten Behl. "This rise in cost and complexity due to these challenging circumstances necessitate an increase to the prices of the R1T and R1S models we offer today — prices which were originally set in 2018."
For a startup looking to upend the electric market with EVs that genuinely have innovative features and incredible performance, this could draw a lot of possible consumers away from the brand and into the arms of Ford, GMC, Chevrolet, and Tesla, which all are working on electric trucks of their own.
Pictured: 2022 Rivian R1T (Top), 2022 Rivian R1S (Middle)