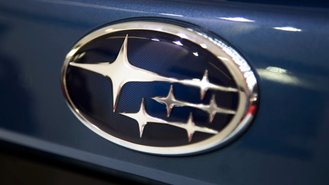 Over the past few years, Subaru has spoken at length about its plans for electrification over the next few decades. The Japanese automaker is aiming for electrified vehicles to account for 40% of its global sales by 2030. Subaru won't be able to meet its global goal with its two current electrified models on sale, which include the Solterra EV and Crosstrek Hybrid. According to a new report from Automotive News, Subaru is looking to bolster its electrified lineup with more hybrids and EVs.
Subaru's SVP of corporate planning, Tomoaki Emori, spoke to analysts during the automaker's earnings call to provide new information on the automaker's electrification plan. Emori stated that Subaru will launch "strong hybrids and electric vehicles" in the U.S. by 2025. He added that EVs would take priority for Subaru's plans. "We will need to offer several models in our EV lineup" and added, "We have shifted our weight toward that in our development."
Subaru has fallen well behind rivals in the electrification segment. The automaker partnered with Toyota for its first EV, the Solterra. Toyota, though, may not have been the best partner, as it has been an outspoken voice against electric vehicles and in favor of hybrids, plug-in hybrids, and fuel-cell vehicles. Now, Toyota has changed its tune on EVs and is bringing Subaru with it. So, we can expect a similar change in philosophy and attitude towards EVs from Subaru.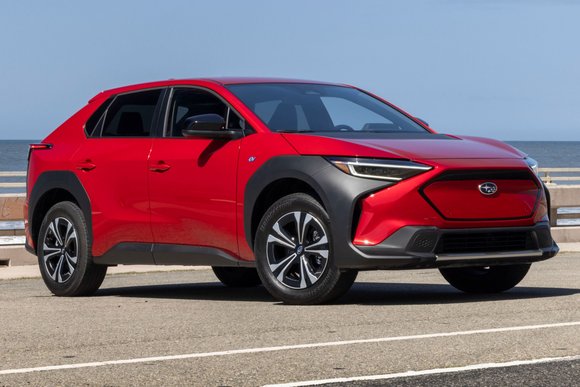 Automotive News didn't provide any information on what kind of electrified vehicles we can expect to see from Subaru. With Toyota and Subaru being partners, we could see the two Japanese automakers work together on future EVs, though what those electric vehicles could be is a mystery.
A hybrid or plug-in hybrid Subaru Forester could be in the works, while a hybrid version of the Impreza is also a possibility. An electrified version of the Forester could share components with the Toyota RAV4, while the future Impreza could borrow the electrified powertrain from the Toyota Corolla Hybrid.
There's a lot we don't know about future electrified vehicles from Subaru, but we do know that the Japanese brand is getting ready to come out with more electrified vehicles. We hope to get more information on upcoming EVs later this summer.
Source: Automotive News (Subscription Required)