At the beginning of 2021, Tesla introduced a new Model Y Standard Range variant with 244 miles and a starting price tag of $43,190 (including destination). When it was introduced, the Standard Range trim became the most affordable Model Y on sale and became even more affordable when Tesla dropped the trim's price tag by $2,000 this February. With a relatively affordable price tag for an electric vehicle and a decent amount of range, the Model Y Standard Range looked like it would be an instant hit for Tesla. Unfortunately, if you visit Tesla's site, you won't find the Model Y Standard Range trim, leading us to believe it's been dropped.
A few days ago, multiple outlets reported that the Model Y Standard Range was no longer available to be configured on Tesla's website. Usually, that means the automaker has dropped the vehicle. The decision left the Long Range and Performance trims as the only ones available. While prices for the trims have changed since the beginning of the year, the Long Range now starts at $50,190 and the Performance costs $62,190. Even with the previous price cut, that essentially makes the Model Y $9,000 more expensive.
We're sure the decision to discontinue the Standard Range trim threw some consumers for a loop. Tesla makes some of the most highly-sought after EVs on the market and the Standard Range trim expanded the crossover's appeal to buyers on a budget. While it's bad news, it's not all doom and gloom.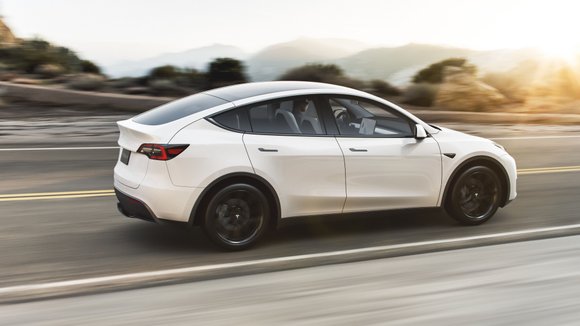 Tesla CEO Elon Musk recently took to Twitter to clarify the change. Apparently, the automaker will continue to sell the Model Y Standard Range, but it will be a hidden, off-menu item. "It is still available off menu, but I don't think the range, in many drive conditions, yet meets the Tesla standard of excellence," tweeted Musk when asked about why the Standard Range Model Y was removed off the website.
While this whole situation sounds weird, it's exactly what happened with the $35,000 Model 3. Shortly after the vehicle was introduced, Tesla removed it from the website and required consumers to order the EV in person or over the phone. Now, the $35,000 Model 3 doesn't exist. From our point of view, Tesla did this odd thing with the Model 3 because it didn't want to sell the vehicle. With the Model Y Standard Range following a similar trajectory, we can only believe that Tesla really doesn't want buyers to purchase the vehicle.
So, the Model Y Standard Range does exist and, to our knowledge, it still costs $41,190. With a range of 244 miles, the Standard Range trim competes with the Ford Mustang Mach-E Standard Range battery (230 miles), Hyundai Kona Electric (258 miles), Jaguar I-Pace (234 miles), Chevrolet Bolt EV (259 miles), and Chevrolet Bolt EUV (estimated up to 250 miles).