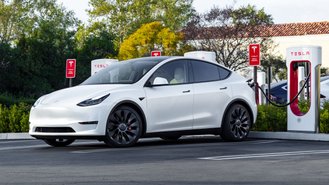 Tesla CEO Elon Musk took to Twitter to announce that the electric automaker plans to open its expensive network of chargers to EVs from other brands. Musk confirmed plans to allow owners of non-Tesla electric vehicles to plug their vehicles into a Tesla Supercharger this year via a tweet.
Replying to a tweet that highlighted Tesla's proprietary charging connection, Musk replied: "We created our own connector, as there was no standard back then & Tesla was only maker of long range electric cars. It's one fairly slim connector for both low & high power charging. That said, we're making our Supercharger network open to other EVs later this year."
Being one of the first automakers to have a robust lineup of electric vehicles forced Tesla to come out with its own charging system and chargers for its vehicles. Tesla also worked quickly to expand its Supercharger network before key releases of vehicles, including the Model 3 in 2017. So far, the automaker has limited the use of its superchargers to just Teslas, giving buyers a major reason to purchase one of its vehicles.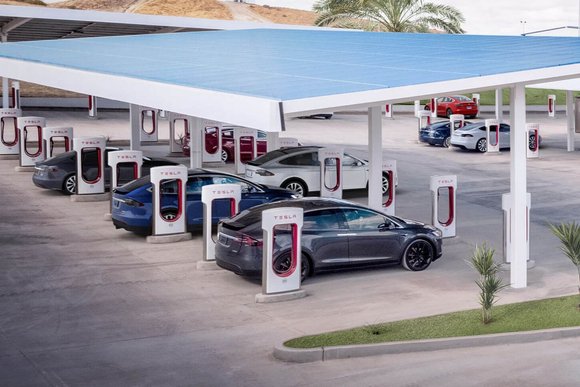 The majority of other electric vehicles use a J1772 connection for Level 1 and Level 2 charging. For fast charging, these vehicles use the backward-compatible Combined Charging System. A few other EVs come with CHAdeMO connectors for DC fast-charging capability. Tesla's ports are notably different, being slimmer than others on the market and allowing for both low-and fast-charging capability.
There's a lot that's unknown about Tesla's decision to allow non-Tesla EV owners to use its chargers. Will non-Tesla owners be capped at Level 1 or Level 2 speeds? Will they be charged more than Tesla owners? That is expected to be a big point of connection, as Tesla ended free Supercharger Access at the beginning of 2017. Will non-Tesla owners need to purchase an adapter?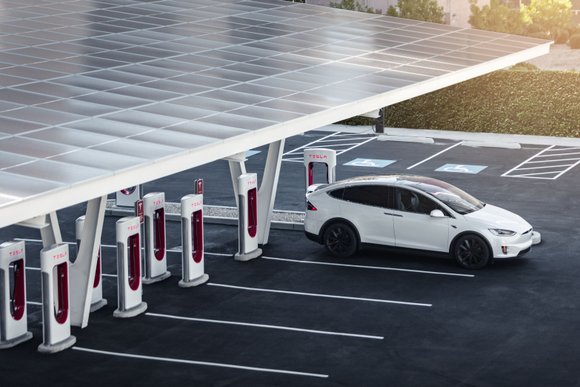 Still, this will be a helpful thing for all EV owners. Tesla has one of the largest networks of chargers in the U.S., so owners behind the wheel of an EV that's not from the automaker would benefit greatly from being able to use Tesla's Supercharger network.
Unfortunately, current Tesla owners could see this as bad news. Customers pay Tesla's high prices to get cutting-edge tech features, long-range EVs, and access to the best charging infrastructure currently available. They've paid for this access and we doubt they'll be happy to share chargers with non-Tesla owners. Additionally, there have been a few horror stories on wait times. More people using the chargers means even longer wait times.
More recently, we've seen upcoming EV brands, like Rivian, announce plans to have their own exclusive network of fast chargers. That could be the thought process going forward — having exclusive fast chargers, but Level 1 and Level 2 chargers for all to use.