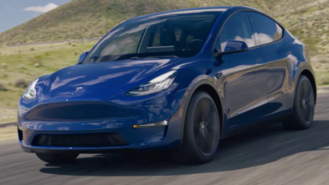 Originally, Tesla CEO Elon Musk said that a standard range Tesla Model Y would never make it to market. 2021 holds plenty of surprises, as Tesla has just introduced a new Standard Range model for the Model Y. It becomes the most affordable model in the lineup with a starting price of $43,190 including destination and has a range of 244 miles.
Last July, Musk took to Twitter to announce that Tesla would not offer a Standard Range model for the Model Y crossover. The automaker pulled the plug on the EV because of its sub-250-mile range. That figure, apparently, wasn't good enough for Tesla. At the time of the announcement, we thought Tesla would find a way to offer a cheaper Model Y by playing around with the EV's configuration. Musk alluded to a rear-wheel-drive version of the Long Range model. That still might happen, but it looks like Musk changed his mind or people at Tesla fought for the Standard Range model, because it's here.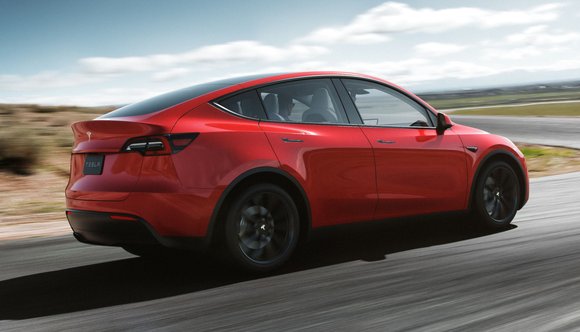 Just as Musk said, the new Standard Range Model Y has a range of 244 miles. That's well below the Long Range model's range of 326 miles and the Performance trim's range of 303 miles. Crucially, it's much cheaper than the other two trims. The Long Range trim starts at $51,190, while the Performance trim costs $61,190. The Standard Range Model Y, though, costs more than the Model 3 Standard Range Plus, which is priced at $39,190.
When it comes to range, the new Standard Range Model Y will compete against the Jaguar I-Pace (234 miles), Kia Niro EV (239 miles), Hyundai Kona Electric (258 miles), Chevrolet Bolt EV (259 miles), and Ford Mustang Mach-E with the Standard Range battery (230 miles).
Beyond the new Standard Range model, the Model Y Standard Range and Long Range trims are now available with seven seats. The third row is an additional $3,000 and increases seating capacity from five to seven. The Performance trim will only be available as a five-seater.
If you have the means to upgrade to a higher Model Y with more range, that's the best way to go. But for consumers that don't expect 244 miles of range to be a hindrance, the new Standard Range drastically increases the Model Y's appeal.