The current federal tax credit offered on electric vehicles doesn't do enough to sway consumers to make the switch. Under the current regulations, electric cars from General Motors and Tesla are exempt from any amount of the available $7,500 credit. A new expansion proposed by U.S. Democratic lawmakers would expand the current tax credits for electric vehicles and includes a hefty incentive for union-made vehicles that are assembled in the U.S.
As Reuters reports, the proposal would give American brands a huge advantage over everyone else. Obviously, while American automakers are happy with the proposal, foreign brands like Toyota and Honda aren't too excited about the bill. The tax credit for zero-emission vehicles made by automakers with unions and assembled in the U.S. would go up to $12,500, while the incentive for other EVs would remain at $7,500.
More importantly, the bill would get rid of the 200,000 electric vehicle limit for when electric cars lose their tax credit eligibility. That would mean that vehicles from GM and Tesla would once again become eligible for federal tax credits. Additionally, the bill would also create a $2,500 tax credit for used EVs.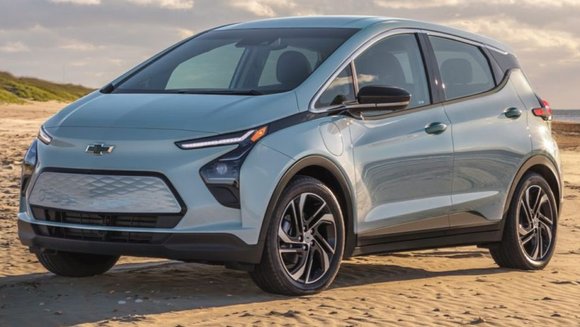 The proposed EV credits would last for a decade, and by 2027, the $7,500 federal tax credit would only apply to electric cars made in the U.S. Vehicles with smaller battery packs will be eligible for lower credits, but that figure hasn't been specified yet.
The bill also sets parameters for how much taxpayers can make and how expensive EVs can be. Individual taxpayers must make less than $400,000 a year to be eligible for the tax credit and cars must be priced under $55,000. Pricing for pickup trucks is a little higher, as those vehicles can be priced at up to $74,000.
Under the new bill, vehicles like the Chevrolet Bolt EV would go from costing $31,995 to $19,495 with the full incentive. That kind of price reduction would certainly make EVs an attractive alliterative to gasoline-powered vehicles. Since Tesla's employees are not a part of a union, the brand's vehicles would be eligible for a $7,500 tax credit. That would still be a huge benefit for consumers and the automaker, as Tesla makes some of the most popular EVs on the market.
The bill will certainly face a lot of pushback. For automakers – especially foreign ones that don't assemble vehicles in the U.S. – this will make their EVs far less desirable. Price is one of the largest factors for consumers, so being able to get $12,500 off a new EV is going to give Ford, GM, and Stellantis a massive edge. These American brands have employees that are represented by a union.
The bill will come under scrutiny in the Senate, which is evenly split 50-50 between Democrats and Republicans.