Tesla's most affordable electric vehicle, the Model 3 sedan, has run into some production issues. The electric automaker has stopped the production of the Model 3 at its factory because of supply-chain issues, reports Bloomberg. According to the outlet, the Model 3 production line at the Fremont factory will be down from February 22 to March 7. While the specific cause for the production stoppage isn't known, the outlet claims that supply chain issues because of backlogs at ports and issues with ground transportation are reasons why Tesla has had to halt Model 3 production.
Tesla's Fremont plant is one of the most important facilities for the automaker, as it has an estimated capacity to make 600,000 electric cars a year. The Model 3 is Tesla's most popular vehicle, so a halt in production is going to greatly affect its revenue. Production stoppages aren't normal for automakers but have become more common recently because of the COVID-19 pandemic.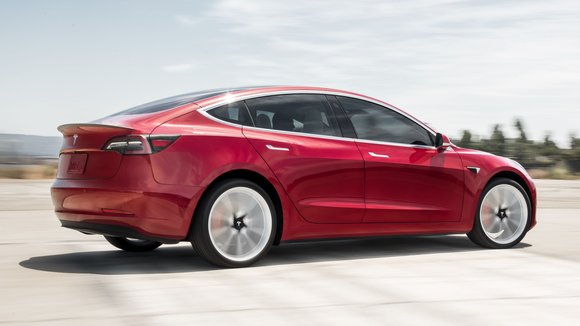 Recently, we've seen numerous automakers, which include Toyota, Honda, Nissan, Jeep, Volkswagen, Ford, and Acura, halt production of specific models globally because of supply issues with semiconductor chips. Bloomberg claims that Tesla blamed semiconductor shortages and capacity issues at ports as previous problems for its supply chain. But Tesla didn't say anything about a lack of semiconductor chips this time around. Last month, Tesla CFO Zach Kirkhorn claimed that these two problems "may have a temporary impact" on an earnings call.
It's difficult to say whether Tesla's stoppage is a long one because other automakers haven't provided specific timelines for how long they'll be halting their factories. For an electric automaker that only sells four vehicles, having to stop the production of its most affordable and most popular vehicle for two weeks seems like a massive problem for Tesla. While the report doesn't say anything about other vehicles, the supply chain issues and backlogs at ports could also affect the Model Y crossover, which is manufactured at the same Fremont plant.
A two-week production stoppage will certainly hurt Tesla's overall deliveries in 2021. Tesla has been trying to increase its deliveries in an attempt to become more profitable. The majority of Tesla's profits come from selling other automakers emissions credits and not from selling vehicles. A two-week stoppage may not seem like a huge issue in a 52-week year, but for a relatively small automaker like Tesla, it could reduce the total of delivered vehicles in 2021 dramatically.