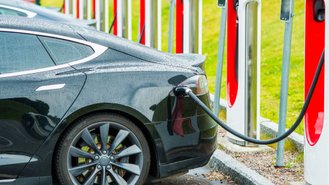 One of the drawbacks to owning an electric vehicle is the lack of available charging stations. While finding a gas station is incredibly easy, electric car chargers continue to be elusive for most EV owners in the U.S. Texas is looking to make electric car chargers more accessible for its residents with plans to have enough chargers to support 1 million EVs.
Fox 7 Austin reports that a draft plan released this month by the Texas Department of Transportation, titled "Texas Electric Vehicle Infrastructure Plan," outlines how the state aims to have a charging station every 50 miles on the majority of non-business interstates. Those charging stations will have to be no more than 1 mile from interstate exits. In other areas of Texas, the DOT wants to have charging stations within 70 miles of one another.
Each charging station is expected to have at least four connectors for EV owners to use with the station having a minimum of 600 kW of power. Across four chargers, that comes out to each charging connector offering 150 kW. The report claims that 150 kW is enough to get most electric cars from 10% to 80% charge in approximately 30 minutes. The Texas DOT wants to make the charging stations discoverable online at the U.S. Department of Energy Alternative Fuel Data Center and through third-party applications so owners can plan their trips better.
Funding for the project comes from the federal Infrastructure Investment and Jobs Act that was passed last year. As the outlet points out, the act is expected to allocate roughly $408 million over a five-year period to Texas to help the state expand its network of chargers for electric cars. The Texas DOT will work with "private sector entities on a competitive basis" to develop the new charging stations.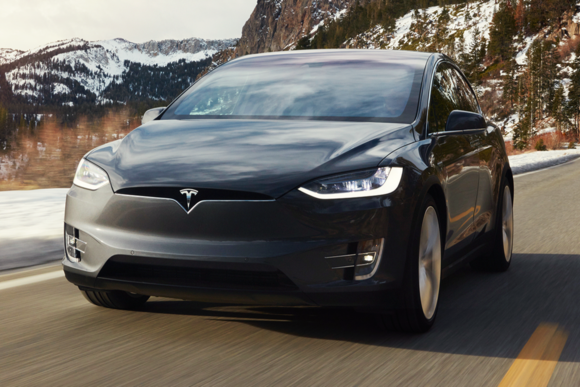 While electric cars only represent 1% of registered vehicles in Texas, the number of EVs is expected to rise sharply over the next few years. "However, since 2020, the total number of electric vehicles across Texas has nearly tripled as more people adopt the technology," said the Texas DOT in its report. "With rapidly growing adoption rates, it is necessary to ensure Texas will be able to meet the demand of these new vehicles on the road."
The chargers will start to pop up around the state slowly. In the first year, the Texas DOT is aiming to have roughly 48 new charging stations installed. These 48 charging stations are in addition to 26 charging stations from Volkswagen's settlement with the U.S. government because of its emissions-cheating diesels and 27 coming from the private sector. In the second year, the Texas DOT will focus on rural counties and small urban areas. For years three through five, work will focus on expanding charging infrastructure in small urban areas and rural counties.
While California leads the U.S. for car sales, Texas is in second place. With more automakers coming out with electric cars and consumers finally starting to make the switch, it makes sense for Texas to introduce a plan to have more chargers in the state. Texas is also home to one of Tesla's Gigafactory and headquarters. Texas may be getting ready to add more EV chargers, but consumers looking to purchase a Tesla won't be eligible for the state's $2,500 EV rebate.