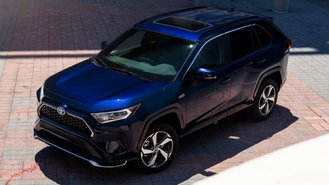 Toyota may have been one of the first automakers to mass-produce electrified vehicles, but it's been slow to get on board of the all-electric train. At the moment, Toyota doesn't have an all-electric vehicle on sale. That, according to a new report from The Associated Press, could change soon, as the Japanese automaker is looking to introduce more electrified vehicles in the near future.
The outlet claims that Toyota will come out with two new battery-powered electric vehicles, as well as one plug-in hybrid this year. Toyota provided the information on the new plan during a recent presentation. The only thing Toyota would say is that one of its electric vehicles would be an SUV. Additionally, the automaker is set on developing a unique platform that would only be used for electric cars.
Toyota may have been a pioneer of the hybrids and plug-in hybrids, but the Japanese automaker has balked at the idea of fully electric vehicles. The company doesn't believe the demand for EVs exists in the U.S. yet and believes that hybrids and PHEVs are better choices for consumers. Additionally, Toyota believes partially electrified vehicles can help lower air pollution better than pure EVs.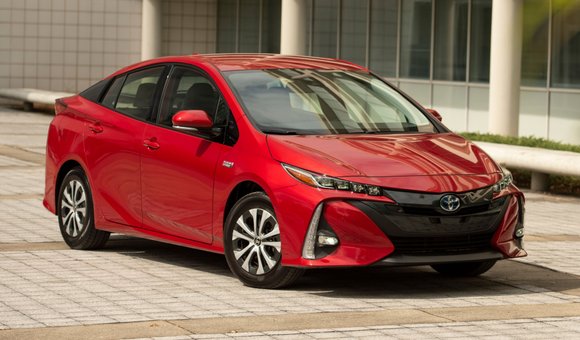 "We believe the fastest way to lower greenhouse gases in the transportation sector is to offer drivers lower carbon choices that meet their needs," Gill Pratt, chief scientist for Toyota, told The Associated Press. Pratt went on to say that the brand doesn't see the point of offering an EV with 300 miles of range when the average round-trip commute in the U.S. hovers around 32 miles. "You end up carrying around a lot of extra battery mass," said Pratt.
For Toyota, it believes the best way forward includes a diverse array of electrified vehicles, including hybrids, PHEVs, hydrogen-fuel-cell vehicles, and pure electric cars. Toyota currently has a goal of having 40% of its sales come from electrified options by 2025 and the sales increasing to roughly 70% by 2035. More electrified vehicles will be a major part of Toyota's lineup moving forward as it hopes to reach its goals.
Currently, Toyota offers two PHEVs with the Prius Prime and RAV4 Prime. The Japanese automaker has eight hybrids on sale for the U.S. market, which include the Prius, Corolla Hybrid, Camry Hybrid, RAV4 Hybrid, Venza, Avalon Hybrid, Highlander Hybrid, and Sienna. Toyota is also one of the few automakers on the market to have a fuel-cell hydrogen vehicle with the Mirai.
Clearly, Toyota had a method with its electrified lineup, as the majority of vehicles are electrified options of vehicles that are available in gas-only variants. With Toyota's current lineup of electrified vehicles, we think the automaker will keep the majority of its current vehicles, while coming out with more EVs. We also think that the upcoming EVs and PHEV will be based on current vehicles in the automaker's lineup.