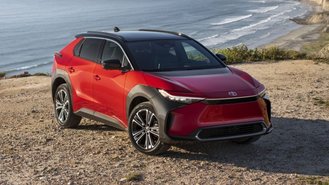 After roughly 13 years, Toyota's CEO and President, Akio Toyoda, will be stepping down from his position this April. Toyoda will be succeeded by current Chief Branding Officer Koji Sato this April. The move is being seen as a drastic shift for the brand and is expected to be followed by a shift in the types of vehicles the automaker focuses on now and how it manufactures EVs. In order to cut costs, increase competitiveness, and raise the efficiency of its production process, The Asahi Shimbun, a Japanese newspaper, claims that Toyota is developing an EV platform.
As the outlet reports, Toyota is now thinking about coming out with a dedicated platform for electric vehicles because it believes that consumer demand for electric cars will increase rapidly in the near future. Increasing fuel prices is one thing that the outlet claims will help increase demand for EVs.
At the moment, Toyota is well behind Tesla, which is seen as the industry leader in the EV segment. The new strategy that centers around a single EV platform that Toyota can use on multiple EVs is a way to become a competitor to Tesla, states the outlet. Apparently, Toyota found that it couldn't compete with Tesla or generate decent profits if it kept using ICE-based platforms for its EVs. So, it's going to be making one from the ground up.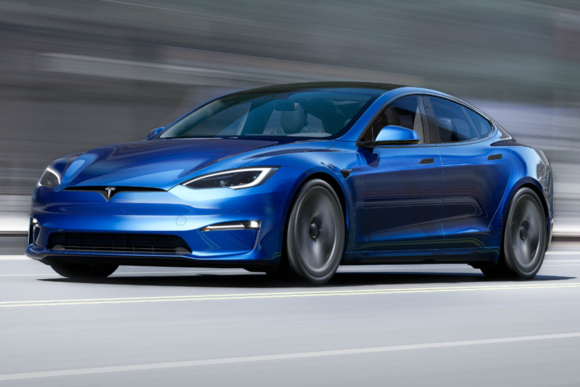 The Asahi Shimbun reports that the EV platform will feature a skateboard configuration and will be ideal for mass-producing electric cars. A skateboard platform gives automakers a lot of flexibility for battery placement and electric motor configuration over an ICE platform. The first EV to utilize Toyota's new platform isn't expected to arrive until 2027 or 2028.
Until it comes out with its EV platform, Toyota will be focusing on accelerating the development and production of its EVs.
Currently, the only all-electric vehicle Toyota sells in the U.S. is the bZ4X SUV that utilizes the brand's e-TNGA platform. Unlike most automakers, Toyota has been focusing on electrified vehicles like hybrids and plug-in hybrids instead of all-electric cars. The strategy has seen the Japanese automaker fall behind rivals like General Motors, Nissan, Ford, Hyundai, and Kia. Brands like GM, Kia, and Hyundai have platforms that are just for electric cars.
Toyota plans to have 30 EVs on sale by 2030 and wants EVs to account for a total of 3.5 million sales by the same year.
Source: The Asahi Shimbun