While continually changing new prices for Teslas can raise some eyebrows, used prices for the vehicles are even more ludicrous. The used car market has been outrageous over the past few years, but on the used market, prices for second-hand Tesla's have officially hit bonkers figures. Shoppers in the market for a used Tesla are better off waiting months for a new model to arrive instead of going with a used car.
Electrek conducted some research and found insane prices for used Teslas. Using a zip code for Southern California, we found some outrageous prices for preowned EVs on the automaker's used website. There's a 2020 Model Y Performance trim with 24,288 miles on it with a price of $81,100. A new Model Y Performance starts at $69,190 (prices include destination). Consumers looking for a used Long Range trim will find that prices top out at $78,900 for a 2021 model with 5,867 miles. That's $14,710 more than a new Long Range trim that costs $64,190.
Things are a little better for the Model 3. A 2019 Performance trim with 24,298 miles costs $72,900, a 2019 Long Range model with 12,799 miles is priced at $72,000, and base trim with rear-wheel drive and 26,479 miles costs $59,100. An entry-level Model 3 with RWD costs $48,190 with pricing for a Performance trim going up to $64,190.
With the Model S being one of Tesla's oldest EVs, one would expect pricing for a used vehicle to be more affordable. That, as you probably expected, is not the case. A 2021 Model S Plaid with just under 4,000 miles costs $146,200. A current Model S Plaid is priced at $137,190. A 2016 P90D AWD model with 33,295 miles has a price tag of $77,900. A new Model S with a range costs $101,190.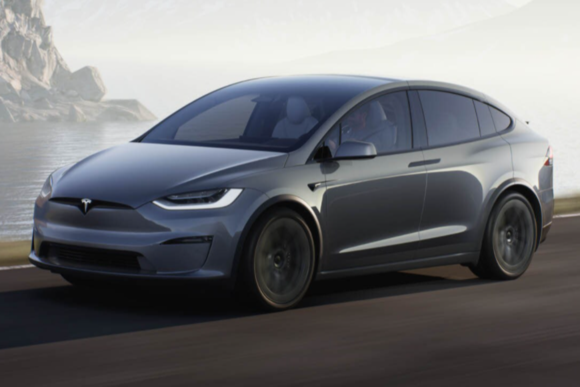 Unlike the rest of the lineup, used Model X SUVs are priced below new models – for the most part. A 2018 Model X 1008 Ludicrous model with over 10,000 miles costs $123,500. A 100D Long Range trim from 2018 with 22,847 miles is priced at $11,800. A new Model X costs $122,690, while a Plaid starts at $140,190.
One reason consumers may be paying high prices for used models is because of the long wait times for new Teslas. The wait can be as long as nine months depending on configuration. One interesting thing that Electrek found is that Tesla is including its Full Self-Driving Package on all used vehicles that it's selling. With Full Self-Driving Capability costing $12,000 on new vehicles, this does make the high prices more acceptable.
Still, shoppers looking into getting a Tesla are better off ordering a new model and waiting for it to arrive instead of spending more on a used model. On the flip side, if you're a current Tesla owner that doesn't need their vehicle, selling it could see you end up in the green.
See the Best EV Deals & Incentives
Pictured: 2022 Tesla Model Y (Top), 2022 Tesla Model X (Middle)