The majority of automakers are slowly introducing electric vehicles. One model here, a few new electric vehicles there; everyone has their doubts about how quickly electric cars will go mainstream with the lack of chargers and are taking things slowly to meet demand. In a surprising announcement, Volvo recently announced that it's going all-in on EVs, as it's aiming to become an electric-only automaker by 2030.
A lot of automakers see the push for electric vehicles as a negative thing. It costs hundreds of millions of dollars to invest in EVs and the cars aren't profitable yet. While it's easy to look at EVs in a negative way, Volvo isn't doing that. Instead, it sees the shift toward EVs as a positive thing.
"That has made us more profitable," CEO Hakan Samuelsson told journalists at a roundtable, reports Automotive News. "Why should we see this development as something negative? We see it as an opportunity."
Volvo expects its last gasoline-electric hybrid vehicle to disappear in 2029, while diesels will go out the door well before that. Auto News believes that diesels could be taken out of the lineup by 2025.
This isn't the first time Volvo has expressed interest in becoming an electric-only automaker. In 2018, the Swedish luxury brand stated that half of its vehicles would be electric by 2024. At the time, the automaker clarified that some of the electric vehicles would include plug-in hybrids and other forms of electrification. Now, Volvo is firm in stating that the internal combustion engine will completely be phased out by 2030. That means no hybrids or plug-in hybrids.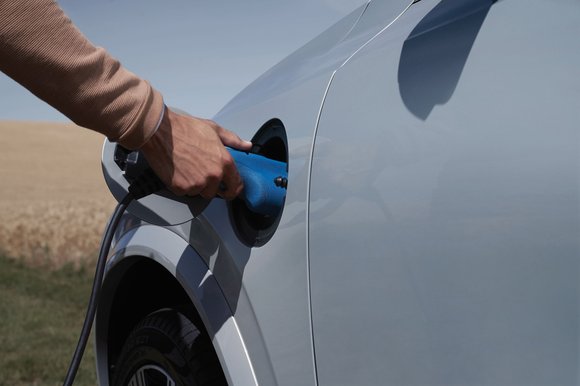 As if announcing that going to move to only sell EVs wasn't big enough, Volvo also announced that it wants to sell vehicles exclusively online. The online store will be on volvocars.com and serve as the automaker's flagship store. Despite planning to move to an online sales model, the automaker doesn't plan on closing any of its dealers, which is made up of 2,400 dealers globally.
"We have 2,400 retail partners who have invested with us over the last 10 years – in the brand, in people, in facilities. We believe we will build up a strong online system, they have built up a strong offline system, and they need to work flawlessly together," Lex Kerssemaker, head of global commercial operations, told the outlet.
Volvo didn't provide a lot of information on how the online process would work, but we think it could follow Tesla's current model. The all-electric automaker allows consumers to purchase vehicles online and has retail shops that are available to help consumers configure their vehicle in person and assist with the online process. Just like Tesla, we expect Volvo's electric cars to be offered in fewer configurations with only a few optional packages to simplify the buying process and with non-negotiable prices.
Volvo isn't the only automaker looking to become an electric-only brand. Last month, General Motors announced it too would only be selling electric vehicles by 2035. Earlier this month, Jaguar claimed that it would move to be an all-electric automaker by 2025. Ford has plans to only sell electric passenger cars in Europe by 2030.
If Volvo hits its deadline, the automaker will have a major advantage over other brands, especially in Europe. The country has taken large steps to curb emissions and is forcing every automaker's hand into investing in electrified vehicles. Pretty soon, electric vehicles will dominate lineups and automakers that have a head start will be in a better position to benefit from the changes.