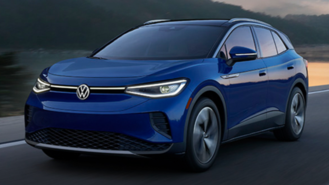 Tesla and Ford made headlines recently for dramatically decreasing the prices of their electric vehicles. For Tesla, the move is seen as trying to draw up some demand for its vehicles and for Ford, the automaker is trying to retain the Mustang Mach-E's position as the third best-selling electric vehicle in the U.S. Volkswagen, on the other hand, recently stated that it has no plans to cut the prices for its all-electric ID.4.
According to Automotive News, Volkswagen CEO Oliver Blume told Germany's Frankfurter Allgemeine Sonntagszeitung that the automaker has no interest in cutting the price of its EVs.
"We have a clear pricing strategy and are focusing on reliability. We trust in the strength of our products and brands," said Blume.
Besides Volkswagen, Renault, a French automaker that doesn't sell vehicles in the U.S. has no plans to cut prices for its EVs, either.
"If you cut sales prices by 10 percent or more within a week's time it weighs on residual values and hurts existing customers," Renault CEO Fabrice Cambolive told Automobilwoche, reports Auto News. "What counts for us is stability. But it's foreseeable that prices for EVs will come under scrutiny."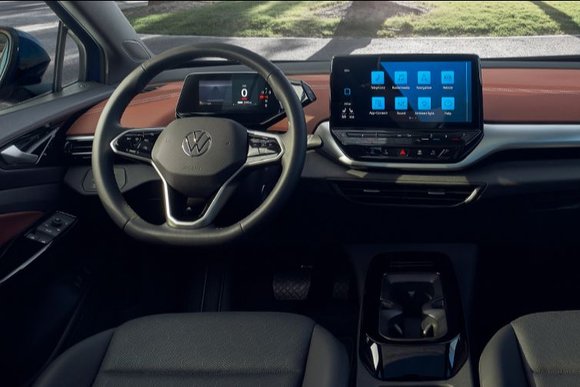 While automakers like Ford and Tesla are drastically cutting the prices of their electric cars, Auto News reports that Porsche is considering a price increase by roughly 6% for its vehicles.
"Price adjustments at the change of model year are standard industry practice," a Porsche spokesman told Automobilwoche. "The prices valid for the coming model year are expected to be published in March."
Tesla is still the most popular EV brand in the U.S. Last year, the automaker sold 191,451 units of the Model Y and 156,357 units of the Model 3. The Ford Mustang Mach-E came in third place with 28,089 units sold. VW only has one electric car for sale in the U.S. with the ID.4. In 2022, VW sold 20,511 units of the ID.4, which was good enough to rank in ninth place in the U.S.
The 2023 ID.4 costs $40,290 with destination. The ID.4 undercuts the Model Y and Mach-E by a wide margin. The Model Y starts at $54,880, while the Mach-E costs $47,495. So, cutting prices wouldn't make a lot of sense for VW, which already has one of the more affordable electric SUVs on the market.
Source: Automotive News (Subscription Required)