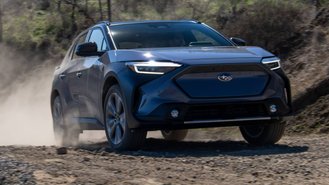 When California officially banned the sale of new gas-powered vehicles by 2035 earlier last September, it set things in motion for other states to follow. Green Car Reports claims that the U.S. West Coast is looking to come together to ban the sale of gas-powered vehicles by 2035, as Washington and Oregon are looking to enact similar rules as California.
Both Oregon and Washington follow California's strict emissions standards, so it isn't all that surprising to hear that the two states are looking to join California on its new gas car ban. The outlet reports that the two West Coast states have enacted new rules requiring that new vehicles must be mostly emission-free by 2035. These plans will reportedly allow for the continual sales of plug-in hybrids that run on gas, though the outlet didn't provide any information on whether the sale of regular hybrids will be allowed as part of the rules.
While it would've been difficult for automakers to ignore California's rules and ban gas-powered vehicles, with Oregon and Washington set to put similar rules in place, it's going to make it nearly impossible for automakers to avoid making the move to focus on electrified vehicles. Adopting California's Advanced Clean Cars II rules could also require the states to require plug-in hybrids (PHEVs) to have more all-electric range than they currently do.
Since announcing its plans to ban the sale of new gas-powered cars in the state, all-electric vehicles have become far more commonplace in California. In 2019, the number of EVs in the state was at 5.1% and it recently passed 15% earlier this year, claims the outlet.
Source: Green Car Reports