Since taking over as Ford's CEO, Jim Farley has certainly made some major changes. The automaker is making another big change, this time, announcing that Ford will be split into two interdependent businesses. Don't worry, both will still fit under the Ford brand, but they'll focus on very different things. Ford Model e will primarily deal with electric and connected vehicles, while Ford Blue will become the automaker's dedicated arm that will prioritize cars with an internal combustion engine.
The decision to split Ford into two businesses is part of the Ford+ plan that Farley announced last year. Ford has a third branch called Ford Pro, which is the automaker's commercial side of things. Despite Model e and Ford Blue being two different businesses, Ford claims that the two will support one another. Ford Blue, as well as Lincoln, will utilize the software that Model e creates. Creating software for Ford's vehicles is just one of the many things Model e will do.
Ford claims that Model e will be in charge of developing electric cars and the necessary batteries, electric motors, platforms, and inverters to make them. The businesses will also create a new way for shoppers and interested consumers to shop and purchase one of Ford's EVs. Additionally, Model e is in charge of creating the necessary software platforms for fully networked vehicle architectures.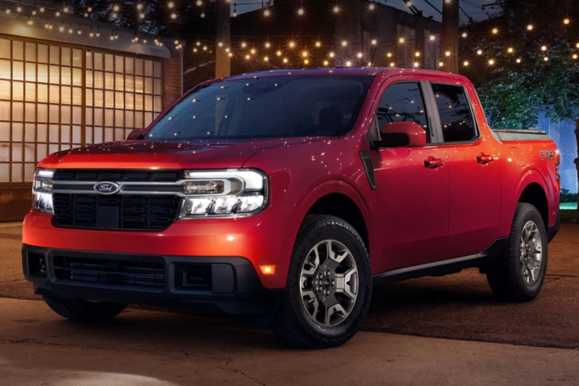 While Model e has its hands full with focusing on Ford's future, its Blue businesses will be looking to "strengthen the iconic Ford vehicles customers love" by investing in new models, experiences, and services. The automaker specifically calls out the Mustang, Explorer, Bronco, Ranger, F-Series, and Maverick. One interesting thing about the Blue business is that Ford is looking to "dramatically reduce product, manufacturing and quality costs" for its internal combustion lineup. We'll have to see how Ford plans to reduce costs and what it means for the automaker's line of vehicles with gas-powered engines.
For Ford, splitting the company into two separate businesses is a way to streamline its future operations and to make more money. Instead of having employees spending their time going from internal combustion vehicles to EVs and back again, the move ensures they can spend more time focusing on one side of the business. With Ford expecting to manufacture 2 million EVs annually by 2026, it needed to make some dramatic changes to meet the goal. Coming out with a new Model e business is one way of ensuring that it stays on track.
See the Latest Ford Deals & Incentives
Pictured: 2022 Ford Maverick