Automakers are continually finding ways to get the most out of electric charging stations. While 350-kW fast chargers exist, a lot of electric vehicles on the market can't take advantage of the full potential of these chargers. The 2022 Lucid Air practically came out of nowhere to usurp Tesla as the king of range. In its Dream Edition R trim, the Air sedan boasts 520 miles of range, blowing every other vehicle on the market, including the Tesla Model S, out of the water. In addition to having the lost range of any EV on sale, the Air also has the quickest charging times of any EV on sale.
In Car and Driver's testing, the Lucid Air posted the best charge times the outlet's seen in its testing. When plugged into a 350-kW DC fast charger, the Air was able to charge at a peak rate of 297 kilowatts and averaged 135 kilowatts. The EV went from 10 to 90% of charge for its 118.0-kWh battery pack in just 46 minutes.
Previously, the Tesla Model S Plaid was the fast-charging EV the outlet had tested. Tesla's large sedan charged at an average rate of 125 kilowatts. The EV had a peak rate of 250 kilowatts, which it utilized for approximately five minutes, and went from 10 to 90% of charge in 38 minutes. The Model S Plaid has a smaller 100-kWh battery pack.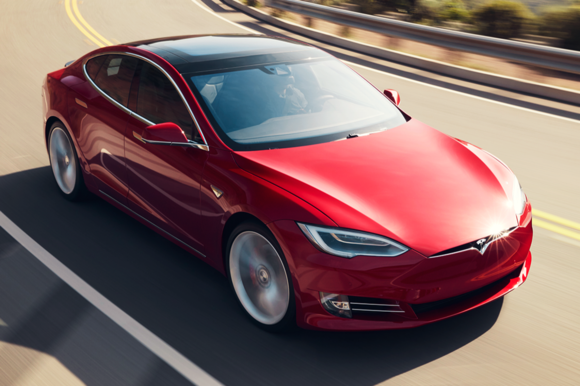 It's important to note that charge times can depend on a variety of conditions. Location, the age of the vehicle, the age of the charging station, what time it is, and the ambient weather are all things that can affect charging times.
Consumers will have to pay a large amount of money to get into a Lucid Air with fast charge times. Pricing for the base Pure trim starts at $78,900 (prices include destination), while the range-topping Dream Edition costs $170,500. Pricing for the Model S Plaid starts at $137,190. The Lucid certainly costs a lot, but it brings the most range of any EV on the market and the quickest recharge time.
See The Best EV Deals & Incentives
Pictured: 2022 Lucid Air (Top), 2022 Tesla Model S (Top)