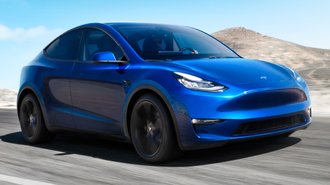 Modern cars come with more high-tech features than ever before, which makes them harder and more expensive to repair. Apparently, modern electric cars are so expensive to repair, that insurance companies would rather write them off than deal with the hassle of trying to get them repaired.
The new report comes from Reuters that claims insurance carriers are writing off low-mileage Tesla Model Ys and sending them to salvage auctions after they've been deemed too expensive to repair. The outlet, citing data from Copart and IAA, looked at recent salvage auction listings of more than 120 Model Y SUVs that were totaled after a collision and the majority of them had less than 10,000 miles on the odometer. The retail prices of the electric SUVs range from $60,000 to more than $80,000.
Usually, Copart and IAA auction listings provide details on whether the vehicles were involved in front, rear, or side collisions and have crash photos of the specific car in question. The listings for the Model Ys didn't have any information on what kind of damage the EVs suffered.
Reuters was able to track down an Austin-built 2022 Model Y Long Range that was involved in a front-end collision listed by IAA. It had a retail price of $61,388 and had an estimated repair cost of $50,388. There's another case of a second Austin-built Model Y that was involved in a side collision that was listed by IAA. It had a retail price of $72,667 and an estimated repair cost of $43,814, reports Reuters.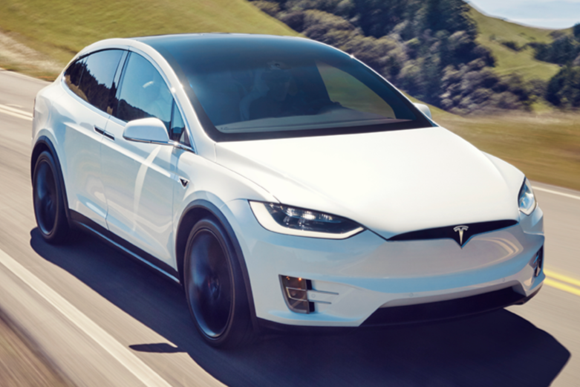 For context, insurance companies choose to claim that a vehicle is "totaled" when the estimated cost of repair is deemed too high. Insurance companies are the ones that get to choose when a vehicle's cost to repair is too high, but it involves an appraiser looking into the salvage value of the vehicle, along with the resale value for its parts and metal. They take these figures and compare them against the cost to repair the damages. If the cost to repair the damages is higher than the number they collect from the other categories, they total the vehicle.
Luxury car owners know and can attest to pricey repair bills for their vehicles, but they're also paying more to insure their vehicles. This is true with Tesla's EVs. Last year, Nerdwallet reported that the average Tesla owner was looking at paying $2,040 per year to insure their Model Y. Drivers with a Model X paid an average of $3,044 per year. These figures are for drivers with a good driving history and good credit. The outlet stated that Model 3 owners were spending roughly 30% more to insure their electric sedan compared to the national average for a car.
Tesla knows that its vehicles are far more expensive to insure than vehicles with an internal combustion engine, which is why it created its own insurance policies for Tesla owners in 2019. At the time, the automaker promised that owners could see rates that were 30% lower than competitors. According to Reuters, Tesla Insurance's chief financial officer Zachary Kirkhorn, said that the brand's insurance company was growing at a pace of 20% per quarter and was generating premiums at an annual rate of $300 million.
Now, it seems like Tesla owners could use more affordable prices for services and parts. As The Drive reported in 2021, a Model 3 owner was quoted $16,000 to fix a battery pack coolant leak that was caused by road debris. The quote was from a Tesla service center. The Model 3 owner took their vehicle to an independent mechanic who was able to fix the issue for $700. Reuters claims that Tesla CEO Elon Musk stated that the automaker would be making design and software changes to its EVs that would make them more affordable to repair and lower insurance premiums.
Source: Reuters