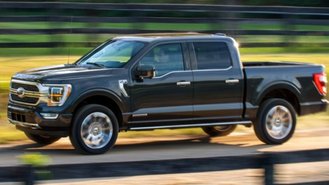 The all-new Ford F-150 seems to have something for everybody, including the latest driver assistance technology, hybrid powertrain, and generator option that can turn the truck into a worksite. However, an in-depth look at a dealer order guide reveals some fairly weird options available to fleet buyers and the general public.
For example, did you know the new F-150 will be available in School Bus Yellow? Available only to fleet buyers, the $660 option in the XL and XLT trims can allow the 14th generation pickup to grab your attention with the subtlety of a Tonka truck. Some other fleet-exclusive colors include Green, Orange, and Vermillion Red.
The latest pricing guide also refers to a feature called Super Puddle for $175 on some of the truck's entry-level configurations and is standard toward the top of the range. In the case of the popular XLT, the feature consists of enhanced side mirrors with "high-intensity LED security approach lamps" to help light your way.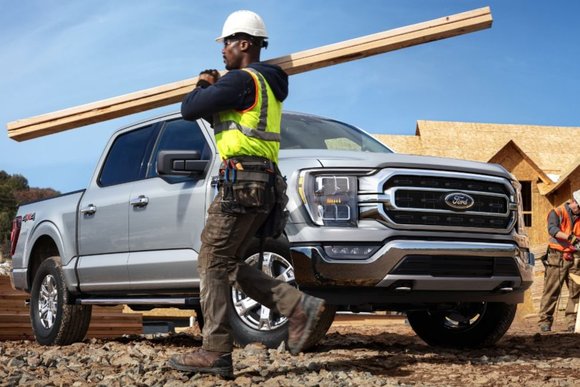 Although there are new work-friendly features in the F-150, the truck can serve a special purpose in snowy climates. For just $50, Ford offers a Snow Plow Prep option in 4x4 V8 versions of the XL, XLT, and Lariat. As a result, it'll be entirely possible to spend over $60,000 on a truck that can be outfitted with a snowplow.
Ever seen an F-150 police truck? Ford is offering a Special Service Vehicle (SSV) Package as a fleet-only option in the XL SuperCrew. Curiously, the option costs just $50 and comes with a 240 Amp alternator, cloth front seats with center-seat section deleted, and a vinyl rear bench seat. Interestingly, the vehicle is available with either the 5.0L V8, 3.5L EcoBoost V6, or the new 3.5L PowerBoost Hybrid V6. As a result, hybrid police trucks could be coming to a neighborhood near you.