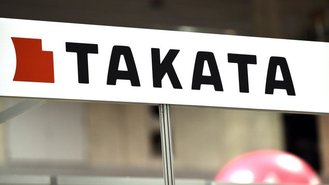 How safe is your car? If it's brand-new, chances are it's pretty darn safe. But for the majority of the vehicles driving on American roads, they probably aren't one-hundred-percent safe. Earlier this week, the National Highway Traffic Safety Administration (NHTSA) held a one-day workshop to identify ways to raise awareness and improve recall completion rates. We're bringing this to light because of the massive recalls we have seen within the past several years--most recently with the GM ignition switch recall and the Takata airbag recall.
Loss of Life
Both recalls were alarming because of potential bodily injury or possible death they could cause if not repaired. Ninety people have died as a result of faulty GM ignition switches and six deaths have been attributed to faulty airbags.
So what's being done to avert the loss of life? Honda presented their findings at the NHTSA workshop, and although some of the points were obvious, some were well-warranted regardless of repetition. The Japanese automaker has gone through the required steps to locate and repair all 5.4 million Honda and Acura vehicles, including mailing, calling and utilizing social media to reach out to current owners.
However, those attempts are falling short, as the percentage of recall repairs drops significantly with each passing year. Moreover, out of all the recalled Honda and Acura models which are nine to ten years old, the recall completion rate plummets to 33%. This is bothersome because all the required recall repairs are completely covered by the manufacturer.
Recall Legislation
Honda is even going as far as fully supporting legislation which would require that recall repairs be addressed before transfer of ownership. We also support it, as should you.
In England, vehicles which are older than three years are required to go through an annual test, dubbed as the MOT, which stands for Ministry of Transport. The test checks for vehicle safety and roadworthiness in every aspect of the vehicle, including emissions. In doing so, vehicles on the road are much safer, leading to fewer car-related deaths and injuries. If they can do it annually, the U.S. should at lease do it during the transfer of ownership.
What Current Owners Should Do
Current owners have a few options at their disposal:
Visit Honda's Recall Page and type in your vehicle's 17-character VIN
Call 1-800-999-1009 and press 4; a live representative will help you
Call or visit your local Honda dealership
The VIN is your vehicle's 17-character Vehicle Identification Number. You can locate your vehicle's VIN on the inside of the driver's side door jam or on through the lower right side of the windshield (driver's side).
We tested both systems and we're happy to report that they worked as advertised (see below).

Shopping For a Used Honda or Acura?
With the recent proliferation of pre-owned Honda and Acura models hitting the used car market, it's extremely important to carry out your due diligence if shopping for one. Do not simply assume that the dealership and/or previous owner carried out the recall repairs. Simply take a photo of the VIN or jot it down and call 1-800-999-1009 to confirm. Nine times out of ten, it won't be an issue. But in the event that the the seller denies your request, walk away.
Search for used Honda's near you »
Selling a Used Honda or Acura?
If you're selling a used Honda or Acura, do your part. Taking care of recall repairs will offer you a useful marketing tool to help sell your vehicle. For example:
2009 Honda Civic, excellent condition, all recall repairs made at Honda dealer, dated receipts and documentation confirming repairs included.
It doesn't take much, and you'll also have the peace of mind knowing that you are doing what's only right. And the cost you? $Free.Fifty-Free. Honda or Acura will even throw in a loaner car while repairs are made, free of charge.
Start your search for a new Honda here »