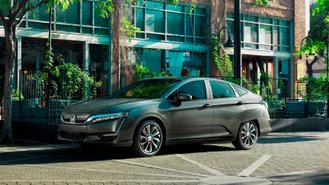 The Honda Clarity is the only electric vehicle the Japanese automaker has on sale for the U.S. market. Well, it was the only battery-powered electric vehicle in Honda's lineup, because it just got canned for the 2020 model year, reports Green Car Reports. While the all-electric variant is being discontinued, the plug-in hybrid and hydrogen fuel cell Clarity models will continue to exist.
Honda confirmed the news to Green Car Reports recently. The outlet claims that Clarity leases, which were only available in California and Oregon started to disappear at the beginning of 2020. Rumors of the Clarity being discontinued for the 2020 model year emerged as early as February.
While Honda was ahead of the curve by offering three versions of the Clarity, the all-electric model just couldn't cut it against models that had more range and were slightly more affordable. We suspect that the main nail in the coffin was the Clarity's paltry 89 miles of range. Other all-electric options like the Tesla Model 3 (322 miles), Chevrolet Bolt EV (259 miles), Hyundai Kona Electric (258 miles), Kia Niro EV (239 miles), Nissan Leaf Plus (226 miles), and Hyundai Ioniq Electric (170 miles) all had a lot more range than the Clarity. With a starting price of $34,355 including destination and a short range of 89 miles, it was hardly a good value option.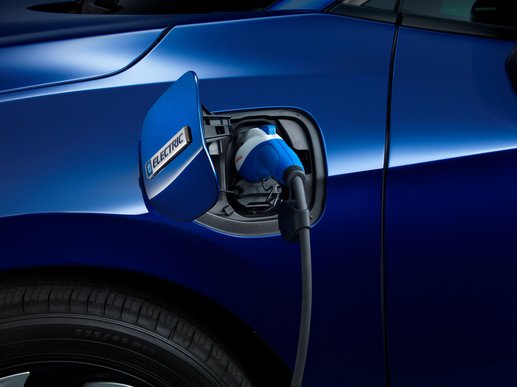 The Clarity Electric may be dying, but Honda still offers quite a few electrified options for consumers to choose from. There's the Insight, Accord Hybrid, Clarity Plug-in Hybrid, Clarity Fuel Cell, and CR-V Hybrid. The automaker just doesn't offer any all-electric cars.
We're happy to see that Honda is continuing to offer the Clarity Plug-in Hybrid, as that model will appeal to more consumers than the all-electric variant. With an electric range of 47 miles and a combined range of up to 340 miles, drivers don't have to worry about range anxiety. It's also available in more states and costs the same amount of money.
Since the recently announced Honda E won't be coming to the United States, this decision leaves Honda's lineup without an electric car. We're sure that won't last long, though.