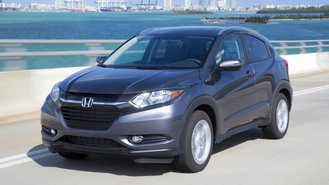 Today's announcement that the 2019 Honda HR-V is getting a fresh look, updated infotainment system and Honda Sensing should be good news for SUV shoppers. However, there's a less-than-obvious change worth knowing about.
For 2019, Honda has discontinued the manual transmission option and all versions will now come with a continuously variable transmission, or CVT. The change was confirmed this afternoon by Honda spokesperson Chris Martin.
Interestingly, the 2019 Honda Fit, the vehicle on which the HR-V is based, still offers a manual. However, those hoping to row their own gears will have very few alternatives to choose from among subcompact SUVs.
We consider Honda's decision largely unsurprising. Manufacturers often adjust configurations based on customer "take rates", and it's likely the brand found it didn't make sense to keep around a manual HR-V.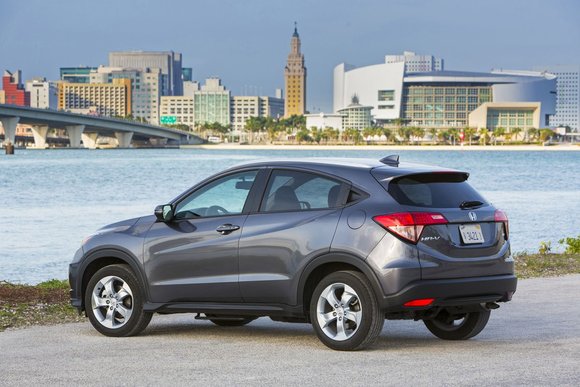 Although manuals used to offer advantages in fuel economy, advancements have tipped the scales in favor of CVTs and automatics. For example, a 2018 HR-V earns 28 mpg with the 6-speed manual but 31 mpg with the CVT.
Often criticized for their non-linear feel under acceleration, some of the latest CVTs feature simulated "steps" meant to mimic the behavior of automatics. Sadly, there aren't a lot of SUVs left that can still be had with a manual.
Kia will still sell you a manual Soul ($17,095), but it's only available in the base trim that comes with a 130 hp engine. If you want the more potent 160 hp model or the 201 hp turbo, you have to buy a more expensive trim.
Similarly, the Jeep Renegade Sport is available with a 6-speed manual ($19,890), but it's only available with the less-powerful 160 hp engine. Jeep offers a 2.4-liter unit with 180 hp but only with the automatic.
For something a little bigger, the Subaru Crosstrek can still be found with a 6-speed ($22,710). However, a downside is that it carries a 4 mpg disadvantage compared to the optional CVT (25 mpg vs. 29).