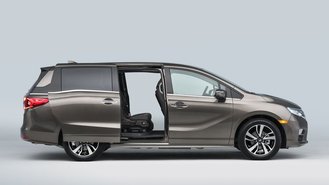 Minivans were once seen as the safest cars on the road, but that quickly changed when high-riding, rugged SUVs came out. Well, two minivans, the Honda Odyssey and Chrysler Pacifica, won some points back for large people-carriers. The Toyota Sienna didn't fare as well.
The Insurance Institute for Highway Safety (IIHS) tested 2018 and 2019 model year minivans and named the Odyssey and the Pacifica as Top Safety Picks. The Sienna missed out on the mark, as the institute found some structural deficiencies with the minivan.
The Odyssey scored the best, earning a rating of "Good" in all of the IIHS' crash tests, "Superior" for its front crash prevention system, "Acceptable" for its headlights, and "Good" for the majority of its passenger-side ratings. For the passenger-side structure rating, the Odyssey earned an "Acceptable" rating.
The Pacifica trailed behind the Odyssey with a rating of "Acceptable" for the IIHS' overall passenger-side rating and a rating of "Marginal" for its passenger-side structure rating.
Unfortunately for Toyota, the Sienna didn't fare as well as its competitors. The Sienna missed out on being named as a Top Safety Pick, as it earned a rating of "Poor" for its passenger-side structure rating, "Marginal" for its overall passenger-side rating, and "Acceptable" for its driver-side overall rating. The Sienna's "Poor" structure rating is especially noteworthy, as the minivan's structure allowed for as much as "20 inches of intrusion in the lower occupant compartment and more than 16 inches of intrusion at the dashboard," claims the IIHS.
In a real crash, David Zuby, the institute's chief research officer, believes that a front passenger in the Sienna would suffer from hip and lower leg injuries because of the way structure intruded into the cabin.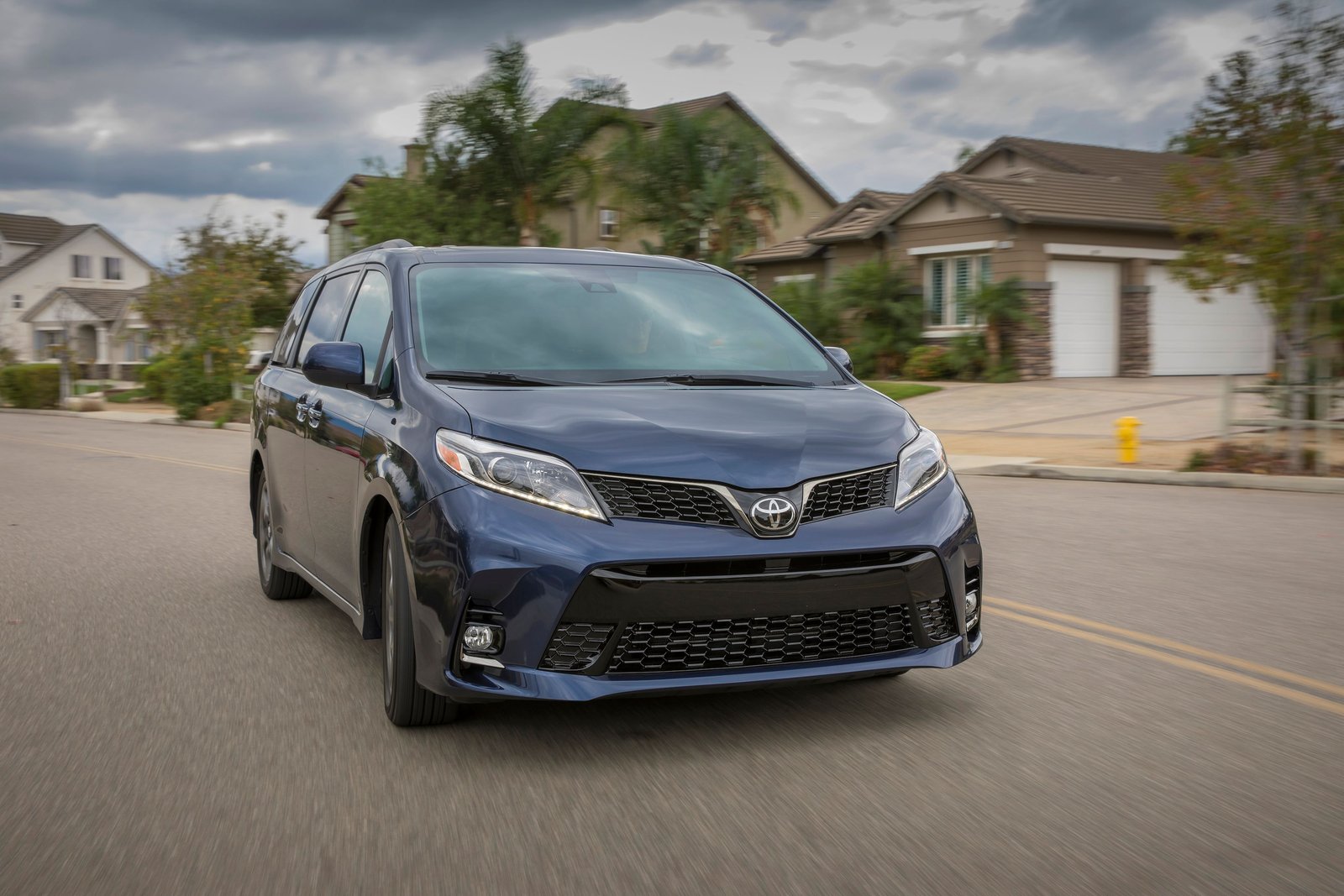 The IIHS claims that Toyota modified the Sienna's structure to improve driver-side protection back in 2015, but has yet to make similar changes to improve passenger-side protection.
The minivans were the latest vehicles to be subjected to the IIHS' passenger-side small overlap test. The test mimics an incident when the front corner of the vehicle collides with another vehicle or an object. The test was added to the institute's list of crash tests last year and takes place when the vehicle is traveling at 40 mph. For that test, the Odyssey earning a rating of "Good," the Pacifica earned a rating of "Acceptable," while the Sienna earned a rating of "Marginal."