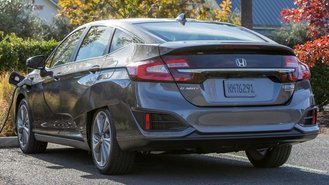 Honda is shifting its sales strategy for the Clarity Plug-In Hybrid to focus on the car's largest market: California. While the model remains orderable in all 50 states, the automaker is now devoting new inventory to dealers in the Golden State. The change was confirmed this morning by Honda spokesperson Jessica Pawl.
In an email, Ms. Paul stated "We are always monitoring the market and can make adjustments to supply accordingly, but Honda remains disciplined in our approach of matching supply and demand and, in this case, that means focusing sales of Clarity PHEV vehicles in the market with the strongest consumer demand."
Based on national inventory listings, shoppers can still find Clarity Plug-Ins available outside California. However, it remains unclear how long that will be the case if dealers are no longer receiving new stock outside of special orders. Oddly enough, deals in California have actually worsened in recent months.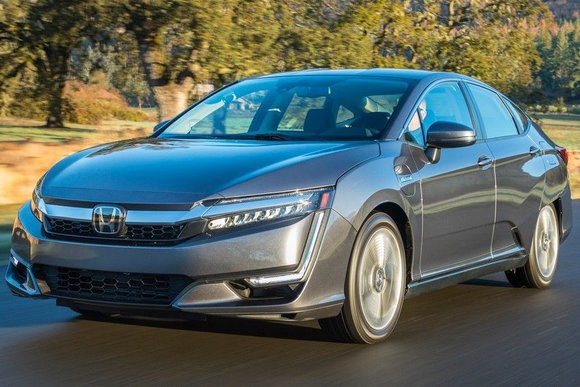 According to dealer leasing bulletins, the 2019 Clarity Plug-In Hybrid is listed in California at $369 for 36 months with $2,999 due at signing (12,000 miles per year). Based on our analysis, that's $40/month more expensive than offers from back in June.
In zero-emissions states like New York, Rhode Island, and Vermont, the same car is listed at $509/month with $2,999 at signing. When you compare effective lease costs, that's a difference of $140/month ($452 vs. $592 before state & local incentives).
Prices for the Clarity Plug-In start at $34,330, slightly less than the Clarity Electric ($37,550) and well below that of the Clarity Fuel Cell ($59,420). With an all-electric range of 47 miles, it has a notable advantage over vehicles like the Kia Niro Plug-In (26 miles) and Hyundai Ioniq Plug-In (29 miles).
However, those looking to lease will probably find the Ioniq to be considerably more affordable. In California, the vehicle features a $279/month lease with $2,199 at signing, an effective cost of $340. That makes it $112/month cheaper to lease than the Clarity.