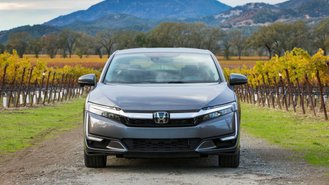 It seems that partnerships are the new norm going forward for automakers. Honda and General Motors recently announced that they would partner to jointly develop electric vehicles that would utilize GM's new Ultium batteries. For Honda, the partnership would result in two EVs that are expected to come out in 2024. The partnership is meant to help both companies bring costs of producing EVs down.
Honda will also utilize GM's modular platforms for its electric cars, which are a part of the American automaker's Ultium package. The group of components included with Ultium includes the platform, powertrain, and batteries. So, for Honda, this is a pretty all-inclusive bundle that has everything the automaker needs to come out with an EV. So far, we know that battery configurations for GM's Ultium range from 50 kWh to 200 kWh, with a maximum range of up to 400 miles. All manners of drivetrain – front-, all-, and rear-wheel-drive – are available.
While the electric cars will wear Honda badges, they'll be manufactured at one of GM's plants in North America. But Honda will have control over a few things. The Japanese brand said that it would exclusively design the exterior and interior of the vehicles. Honda also said that the "platform will be engineered to support Honda's driving character." So, we assume that Honda will have some say into how the electric cars handle, perform, and ride.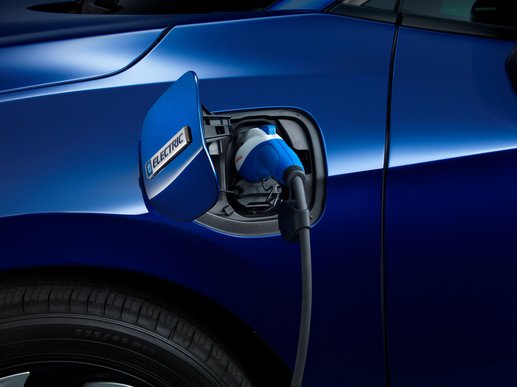 For Honda, the partnership with GM is good news. The Japanese brand recently discontinued its only electric vehicle in the U.S. earlier this March by killing off the Clarity Electric. That vehicle, though, failed to be competitive with newer EVs, as it had a range of just 89 miles. From GM's side of things, it's found a partner to help it reduce the costs of producing its high-tech platform, batteries, and electric motors.
GM and Honda have been working together on "battery module development" since 2018. The two automakers are also developing fuel cells together. The Cruise Origin, which is a self-driving vehicle with an electric powertrain, was also part of a joint effort by the two automakers.
The alliance between the two brands looks promising and there's a chance that things could progress in the future. "We are in discussions with one another regarding the possibility of further extending our partnership," said Rick Schostek, executive vice president of American Honda.
Partnerships have become more popular, as automakers look to lower the high costs of manufacturing electric cars. Recent joint ventures include Toyota and Chinese EV maker BYD; Ford and electric startup Rivian; BMW and Jaguar Land Rover; Hyundai and EV startup Canoo; as well as Volkswagen and Ford.