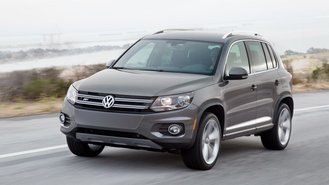 Volkswagen is in a world of hurt in the wake of its dieselgate scandal, and new reports are rolling out about the possible shrinkage of the entire auto group in the near future.
According to Handelsblatt, a German newspaper, VW Auto Group could phase out as many as 40 models from its lineup of 340 across its various global brands. For those not in the know, the VW Auto Group is one of the largest in the world and includes the likes of Porsche, Audi, Lamborghini, Skoda, SEAT, and more. While the report failed to finger any particular models, Volkswagen has been open in the fact that it will have to downsize to survive, according to Automotive News.
Volkswagen doesn't only dabble in four-wheeled rigs either, as there have been reports of cycle company Ducati and commercial-truck manufacturers MAN and Scania getting the old heave-ho. Volkswagen vehemently denies that Ducati is at risk of getting cut, but the all-mighty cash flow may change this stance in the future.
So far, here in the U.S., the only waves we've felt were those that brought about the scrapping of the Golf R400, which was a pipe dream anyway. Chances are, we won't see much of an impact in the future either, but we'll keep a close eye out for updates on this.
For now, VW continues to offer aggressive deals on many of its models in hopes of keeping buyer interest high during this tough period, including a 36-month lease on the 2016 Tiguan 2.0T S that runs just $189 per month after paying $2,499 at signing. For those who prefer to finance the Tiguan, VW is offering it with 1.9 percent APR for up to 72 months with $1,000 in bonus cash.