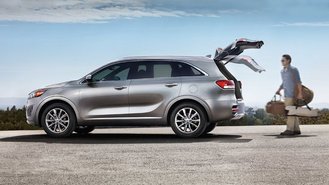 It's 2015, and things are different. The Hyundai and Kia models that many consumers unfavorably remember are part of a bygone era, one that saw the Korean brand's models rank towards the bottom of J.D. Power's Initial Quality Survey. The genuine investment in both talent and product have yielded solid models which are comparable to their Japanese and American-made competitors. But with today's news of the annual quality report, we thought to ourselves: what does it all mean?
Chevy Slashes Warranties on 2016 Models »
What Does It Measure?
Simply put, the popular quality survey takes into account initial quality. The initial window happens to be 90 days. Basically, initial quality is determined by the number of problems experienced per 100 vehicles during that term. So the lower emthe score, the better the initial quality. Industry-wide, the average is 112 problems per 100 vehicles. Mercedes-Benz hit the average of 112, while the sales heavyweights like Toyota and Ford tallied scores of 104 and 107, respectively.
Build & Price the 2016 Kia Sorento Crossover »
Hyundai and Kia Hit Passing Gear
Which brings us to Hyundai and Kia. Both brands accelerated up the esteemed list. Hyundai scored a 95 while Kia shocked everyone and snatched the #2 spot with an 86. And for the third straight year, Porsche secured the #1 spot with an 80. It's interesting to note that the brands also offer the best/longest warranty in the business, even as Chevrolet and Chrysler slash their limits.
Biggest Problem?
The single biggest complaint among new car owners revolved around a vehicle's infotainment system. With more consumers owning smartphones than ever before, the expectation of smooth integration is a reasonable one. And since 67% of new vehicles are sold with the convenient tech, the number of complaints have picked up, making it the top complaint for the third year in a row.
Survey Criteria
The results are based on responses from more than 84,000 people who bought or leased a new 2015 vehicle. Note that only problems within the first 90 days were reported. So if an issue arose on the 91st day, it does not get recorded.
Our Advice to Car Shoppers
The J.D. Power Quality Survey serves as a great tool to measure quality control. Moreover, it's more a measure of how well the vehicle is put together. Remember, it does not measure long-term reliability as some might think. That 2015 Porsche Macan will initially help to manufacture its fair share of oohs and aahs, but five years down the road, some of that adulation may wear off.
Our advice is to take the survey into account when thinking about a new car, but don't make it your only form of criteria when deciding. Read all the reviews, ask neighbors, friends and colleagues for advice and most importantly--test-drive the vehicle you are interested in. If you don't love it, don't buy it. Remember, it's your money.