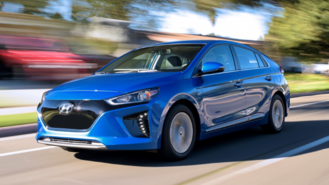 The Hyundai Ioniq Electric has been on sale in the U.S. since 2016, but the model has only been on sale in California since its inception. That, though, is changing as Hyundai appears to be expanding the Ioniq Electric's availability to more of the country.

While Hyundai's website may state that the Ioniq Electric is only available in California, we searched the web and found new 2019 models in Massachusetts and even in Maryland. Obviously, we were interested, so we reached out to Hyundai for answers.

Derek Joyce, Senior Manager Product and Advanced Powertrain PR, confirmed Hyundai's decision to expand the Ioniq Electric to other states in the U.S. "Currently we are shipping to all CARB states for EV and PHEV," said Joyce. "2018 retail sales were mostly CARB states for both and we plan to continue that trend as we seek more supply to meet demand beyond."

States that follow California's CARB program include: New Jersey, Connecticut, Vermont, Washington, Maine, New York, Massachusetts, Rhode Island, Maryland, Oregon, Pennsylvania, Delaware, and New Mexico. Spreading out to other states in the U.S. is a good way for Hyundai to test how popular its EVs are.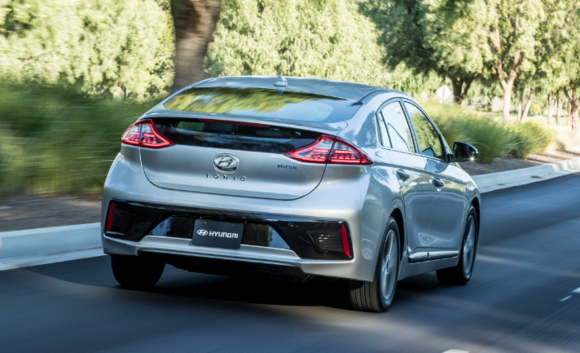 The automaker plans to come out with 38 EVs within the next eight years. If the Ioniq Electric and Kona Electric do well in the other CARB states, Hyundai could immediately choose to sell its other electric cars in the CARB states immediately, instead of starting out with California like it usually does.

The 2019 Hyundai Ioniq Electric doesn't have the largest range with a rating of 124 miles with its 28-kilowatt hour battery pack. The model makes do with an 88-kW electric motor that pumps out 118 horsepower and 218 pound-feet of torque, which, again, isn't stellar in the segment.

Last October, Hyundai brought the Ioniq Electric's subscription lease program in California to a halt. Ioniq Unlimited+, as it was called, offered consumers unlimited mileage, electric charging reimbursement, scheduled maintenance for the first 50,000 miles, and other things. This program was offered for $275 per month for 36 months with a payment of $2,500 due at signing. For 2018, pricing went up to $295 per month.

With Ioniq Unlimited+ dead, Hyundai is now offering the 2019 Ioniq Electric at $239 per month for 36 months with $2,500 due at signing. While the lower price looks attractive at first glance, dealers can offer the electric vehicle with an allowance of 10,000, 12,000, or 15,000 miles. The complimentary maintenance portion of the program isn't offered anymore, either.
See this month's top Green Car Deals